The Night of the Living XP: Attacks on Legacy and Embedded Systems
Paul Schofield, Director of Customer Experience

Wednesday, April 12th, 12:30pm - 1:15pm
The insecurity of legacy and embedded systems affects the financials, medical and critical infrastructure industries. We demonstrate how a threat actor targets these systems without the use of any 0-day, just by using a 10-year old exploit to penetrate a critical device, disrupt its activities and tamper with its controls.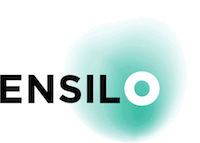 ---
Bonus Sessions
The following bonus sessions are open to all paid attendees at no additional cost. There are many different types of events that fall into these categories:
SANS@Night: Evening presentations given after day courses have ended. This category includes Keynotes.
Special Events: SANS-hosted events and other non-technical recreational offerings. This category includes, but is not limited to, Receptions and Information Tables.
Vendor: Events hosted by external vendor exhibitors.
Lunch & Learn: Short presentations given during the lunch break.
Master's Degree Presentation: Presentations given by SANS Technology Institute's Master's Degree candidates.
Friday, April 7
| Session | Speaker | Time | Type |
| --- | --- | --- | --- |
| GSE Lab Examination | — | Friday, April 7th, 8:00am - 5:30pm | Special Events |
Saturday, April 8
| Session | Speaker | Time | Type |
| --- | --- | --- | --- |
| GSE Lab Examination | — | Saturday, April 8th, 8:00am - 5:30pm | Special Events |
Monday, April 10
| Session | Speaker | Time | Type |
| --- | --- | --- | --- |
| DDoS, password policies, and spam: What do they all have in common? | Nathan McKay, Security Marketing Solutions Architect | Monday, April 10th, 12:30pm - 1:15pm | Lunch and Learn |
| Launch, Detect, Evolve: The Mutation of Malware | Michael Hernandez, Senior Sales Engineer, Malwarebytes | Monday, April 10th, 12:30pm - 1:15pm | Lunch and Learn |
| Digital Threat Management (DTM); Advanced Hunter and Defender Techniques | Benjamin Powell, Technical Marketing Manager | Monday, April 10th, 12:30pm - 1:15pm | Lunch and Learn |
| Threat Hunting 102: Beyond the Basics, Maturing Your Threat Hunting Program | Jayson Wehrend, Solutions Engineer | Monday, April 10th, 12:30pm - 1:15pm | Lunch and Learn |
| Perils of Shadow IT 2.0: The Mobile App-to-Cloud Security Gap | James Plouffe, Lead Solutions Architect, MobileIron | Monday, April 10th, 12:30pm - 1:15pm | Lunch and Learn |
| Threat Hunting Workshop | Benjamin Powell, Technical Marketing Manager | Monday, April 10th, 5:30pm - 7:30pm | Vendor Event |
| GIAC Program Presentation | Jeff Frisk | Monday, April 10th, 6:15pm - 7:15pm | Special Events |
| Securing Your Kids | Lance Spitzner | Monday, April 10th, 7:15pm - 8:15pm | SANS@Night |
| Taking Control of Your Application Security | Eric Johnson | Monday, April 10th, 7:15pm - 8:15pm | SANS@Night |
| Indicators of Compromise Ransomware TeslaCrypt Malware | Kevin Kelly, Master's Degree Candidate | Monday, April 10th, 7:15pm - 7:55pm | Master's Degree Presentation |
| The Three C's to Building a Mature Awareness Program | Lance Spitzner | Monday, April 10th, 8:15pm - 9:15pm | SANS@Night |
| Be the Cheatsheet. Know Memory. | Alissa Torres | Monday, April 10th, 8:15pm - 9:15pm | SANS@Night |
| Learning Normal with the Kansa PowerShell Incident Response Framework | Jason Simsay, Master's Degree Candidate | Monday, April 10th, 8:15pm - 8:55pm | Master's Degree Presentation |
Tuesday, April 11
| Session | Speaker | Time | Type |
| --- | --- | --- | --- |
| Solutions Expo | — | Tuesday, April 11th, 12:00pm - 1:30pm | Vendor Event |
| CyberTalent Lunch and Learn | — | Tuesday, April 11th, 12:30pm - 1:15pm | Lunch and Learn |
| Solutions Expo | — | Tuesday, April 11th, 5:30pm - 7:30pm | Vendor Event |
| Operating an ICS/SCADA Security Operations Center | Robert M. Lee | Tuesday, April 11th, 7:15pm - 8:15pm | SANS@Night |
| The Tap House | Philip Hagen | Tuesday, April 11th, 7:15pm - 8:15pm | SANS@Night |
| Arming SMB's Against Ransomware Attacks | Timothy Ashford, Master's Degree Candidate | Tuesday, April 11th, 7:15pm - 7:55pm | Master's Degree Presentation |
| The End of Banking as We Know It: How Crypto Currencies and e-Payments are Breaking Up a Centuries-Old Monopoly | G. Mark Hardy | Tuesday, April 11th, 8:15pm - 9:15pm | SANS@Night |
| Logs Unite! - Forensic Analysis of Apple Unified Logs | Sarah Edwards | Tuesday, April 11th, 8:15pm - 9:15pm | SANS@Night |
| Impediments to Adoption of Two-Factor Authentication by Home End-Users | Preston Ackerman, Master's Degree Candidate | Tuesday, April 11th, 8:15pm - 8:55pm | Master's Degree Presentation |
Wednesday, April 12
| Session | Speaker | Time | Type |
| --- | --- | --- | --- |
| How to Become a SANS Instructor | Eric Conrad | Wednesday, April 12th, 12:30pm - 1:15pm | Lunch and Learn |
| The Dark Web: What It Is, What's on It, and How to Find It | Tyler Carbone, COO Terbium Labs | Wednesday, April 12th, 12:30pm - 1:15pm | Lunch and Learn |
| "So you've got Threat Intelligence - Now what? An introduction to making use of indicator expansion, workflows, and context." | Daniel Katz , Sales Engineer | Wednesday, April 12th, 12:30pm - 1:15pm | Lunch and Learn |
| The Night of the Living XP: Attacks on Legacy and Embedded Systems | Paul Schofield, Director of Customer Experience | Wednesday, April 12th, 12:30pm - 1:15pm | Lunch and Learn |
| Keep Calm and Prioritize: Five Requirements for Streamlining Vulnerability Remediation | Jimmy Graham, Director of Product Management | Wednesday, April 12th, 12:30pm - 1:15pm | Lunch and Learn |
| Anatomy of an Attack | Mark Stanford, Systems Engineer Manager, Cisco | Wednesday, April 12th, 12:30pm - 1:15pm | Lunch and Learn |
| Stop the Exploits. Stop the Attacks. Keep threats off your devices, before they can run | Steve Weber, Sales Engineer, Sophos, Inc. | Wednesday, April 12th, 12:30pm - 1:15pm | Lunch and Learn |
| Cyber-Hygiene and Standards of Care: Practical Defenses against Advanced Attacks | James Tarala | Wednesday, April 12th, 7:15pm - 8:15pm | SANS@Night |
| You've Got Ransomeware! Managing the Legal Risk of Cyber Fraud | Benjamin Wright | Wednesday, April 12th, 7:15pm - 8:15pm | SANS@Night |
| Influence and Implementation | Wesley Earnest, Master's Degree Candidate | Wednesday, April 12th, 7:15pm - 7:55pm | Master's Degree Presentation |
| Mobile Application Assessment | Chris Crowley | Wednesday, April 12th, 8:15pm - 9:15pm | SANS@Night |
| Prioritizing Your Security Program | Keith Palmgren | Wednesday, April 12th, 8:15pm - 9:15pm | SANS@Night |
| SS7 - Teleco's Fallen Wall | Hassan Mourad, Master's Degree Candidate | Wednesday, April 12th, 8:15pm - 8:55pm | Master's Degree Presentation |
Thursday, April 13
| Session | Speaker | Time | Type |
| --- | --- | --- | --- |
| The Internet of Things is Turning Against Us | Johannes Ullrich, Ph.D. | Thursday, April 13th, 7:15pm - 8:15pm | SANS@Night |
| Breaking Next Next (Next?) Gen Security Software | John Strand | Thursday, April 13th, 7:15pm - 8:15pm | SANS@Night |
| Simple Approach to Access Control: Port Control and MAC Filtering | William Knaffl, Master's Degree Candidate | Thursday, April 13th, 7:15pm - 7:55pm | Master's Degree Presentation |
| HTTPDeux | Adrien de Beaupre | Thursday, April 13th, 8:15pm - 9:15pm | SANS@Night |
| Ten Tenets of CISO Success | Frank Kim | Thursday, April 13th, 8:15pm - 9:15pm | SANS@Night |
| Database Activity Monitoring (DAM): How It Works, And What You Need To Know To Implement It | Charles Brodsky, Master's Degree Candidate | Thursday, April 13th, 8:15pm - 8:55pm | Master's Degree Presentation |