SEC550: Active Defense, Offensive Countermeasures and Cyber Deception
New
Mon, March 14 - Fri, March 18, 2016
The final capstone was a blast - I loved the fact we had the freedom to be creative in our approach!

SEC550 is exactly what I'm looking for--new ideas for network defense.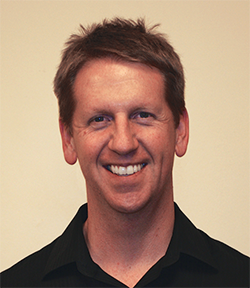 The current threat landscape is shifting. Traditional defenses are failing us. We need to develop new strategies to defend ourselves. Even more importantly, we need to better understand who is attacking us and why. You may be able to immediately implement some of the measures we discuss in this course, while others may take a while. Either way, consider what we discuss as a collection of tools at your disposal when you need them to annoy attackers, determine who is attacking you, and, finally, attack the attackers.
SEC550: Active Defense, Offensive Countermeasures and Cyber Deception is based on the Active Defense Harbinger Distribution live Linux environment funded by the Defense Advanced Research Projects Agency (DARPA). This virtual machine is built from the ground up for defenders to quickly implement Active Defenses in their environments. The course is very heavy with hands-on activities - we won't just talk about Active Defenses, we will work through labs that will enable you to quickly and easily implement what you learn in your own working environment.
You Will Learn:
How to force an attacker to take more moves to attack your network - moves that in turn may increase your ability to detect that attacker
How to gain better attribution as to who is attacking you and why
How to gain access to a bad guy's system
Most importantly, you will find out how to do the above legally
Course Syllabus
Additional Information
IMPORTANT - BRING YOUR OWN LAPTOP WITH WINDOWS
To get the most value out of the course, students are required to bring their own laptop so that they can connect directly to the workshop network. It is the students' responsibility to make sure that the system is properly configured with all the drivers necessary to connect to an Ethernet network.
John Strand has created a video to help you walk through the setup requirements for the course. This short 10 minute video will help ensure your system is properly configured and ready for class.
Some of the course exercises are based on Windows, while others focus on Linux. VMware Player or VMware Workstation is required for the class. If you plan to use a Macintosh, please make sure you bring VMware Fusion, along with a Windows guest virtual machine.
Windows
You are required to bring Windows 8 (Professional, Enterprise, or Ultimate), Windows 7 (Professional, Enterprise, or Ultimate), either a real system or a virtual machine. Professional versions only, Home versions will not work.
The course includes a VMware image file of a guest Linux system that is larger than 12 GB. Therefore, you need a file system with the ability to read and write files that are larger than 3 GB, such as NTFS on a Windows machine.
IMPORTANT NOTE: You will also be required to disable your anti-virus tools temporarily for some exercises, so make sure you have the anti-virus administrator permissions to do so. DO NOT plan on just killing your anti-virus service or processes, because most anti-virus tools still function even when their associated services and processes have been terminated. For many enterprise-managed clients, disabling your anti-virus tool may require a different password than the Administrator account password. Please bring that administrator password for your anti-virus tool.
We also require that no enterprise group policies be applied to the system. These policies can and will interfere with our labs.
Enterprise VPN clients may interfere with the network configuration required to participate in the class. If your system has an enterprise VPN client installed, you may need to uninstall it for the exercises in class.
VMware
You will use VMware to run Windows and Linux operating systems simultaneously when performing exercises in class. You must have either the free VMware Player 6 or later or the commercial VMware Workstation 10 or later installed on your system prior to coming to class. You can download VMware Player for free here.
Alternatively, if you want a more flexible and configurable tool, you can download a free 30-day trial copy of VMware Workstation. VMware will send you a time-limited license number for VMware Workstation if you register for the trial on their website. No license number is required for VMware Player.
If you are using a Macbook or Macbook Pro with OS X 10.8 or later, you will need VMWare Fusion 5.0 or later.
VirtualBox is not supported and may interfere with our labs. It should not be installed on a system you are planning to use for this class.
We will give you a USB full of attack tools to experiment with during the class and to take home for later analysis. We will also provide a Linux image with all of our tools pre-installed that runs within VMware Player or VMware Workstation.
Linux
You do not need to bring a Linux system if you plan to use our Linux image in VMware. However, you are required to bring VMware Workstation or VMware Player. The class does not support VirtualPC or other non-VMware virtualization products.
Mandatory Laptop Hardware Requirements
x86-compatible or x64-compatible 2.0 GHz CPU minimum or higher
USB drive (not a CD drive)
4 GB RAM or higher required
Ethernet adapter (a wired connection is required in class; if your laptop supports only wireless, please make sure to bring an Ethernet adapter with you)
Wireless adapter
40 GB available hard drive space
Any Service Pack level is acceptable for Windows 8, Windows 7
During the workshop, you will be connecting to one of the most hostile networks on Earth! Your laptop might be attacked. Do not have any sensitive data stored on the system. SANS is not responsible for your system if someone in the class attacks it in the workshop.
By bringing the right equipment and preparing in advance, you can maximize what you will see and learn as well as have a lot of fun.
If you have additional questions about the laptop specifications, please contact laptop_prep@sans.org.
General security practitioners
Penetration testers
Ethical hackers
Web application developers
Website designers and architects
Basic understanding of Windows and Linux Command line
Basic TCP/IP understanding.
Other Courses People Have Taken
A fully functioning Active Defense Harbinger Distribution ready to deploy
Class books and a DVD with the necessary tools and the OCM virtual machine, which is a fully functional Linux system with the OCM tools installed and ready to go for the class and for the students' work environments.
Track bad guys with callback Word documents
Use Honeybadger to track web attackers
Block attackers from successfully attacking servers with honeyports
Block web attackers from automatically discovering pages and input fields
Understand the legal limits and restrictions of Active Defense
Obfuscate DNS entries
Create non-attributable Active Defense Servers
Combine geolocation with existing Java applications
Create online social media profiles for cyber deception
Easily create and deploy honeypots
Layers of defense for the bad guys
Software restrictions policies
Testing DLP systems
Testing command and control systems
OSFuscate
Fuzzing attacker tools for attacker-side DoS
Spidertrap to gunk up web crawlers
Thug for attack site research
Remux.py for attack site research
Recon against bad people
Dionea
Honeyports from the command line
Honeyports.py
Kippo
Deny Hosts
Artillery
Weblabyrinth
Cryptolocked
Conpot for SCADA emulation
Decloking TOR actors
Word Web Bugs
Infinitely Recursive Directories for crashing malware
BeEF for the bad guys
Evil Java applications
AV bypass for the bad guys
Powercat
Ghostwriting
Honeybadger
Backdooring existing Java applications to track bad guys
Full-day Capture the Flag challenge
"Invaluable class for learning how to identify hackers and their methods and how to boot them from your company." - DaWyone Haynes, TransAmerica
"Real world, and blue teams need these types of tools and processes, not only will this help them defend but good for alerting-metrics." - Bryon Mangler, Mandiant
"Powerful tools were introduced. This class is a must for any IT professional let alone security teams." - William Yang, USPowergen
"This course is really what is missing right now, from the content perspective." - Bryon Mangler, Mandiant
Author Statement
I wrote this course to finally make defense fun, to finally add some confusion to the attackers, and to change the way we all look at defense. One of the most frequent questions I get is why offensive countermeasures are so important. Many people tell me that we cannot ignore patching, firewalls, policies, and other security management techniques. I cannot agree more. The techniques presented in this course are intended for organizations that have gone through the process of doing things correctly and want to go further. Get your house in order, and then play. Of course, there will be challenges for anyone trying to implement offensive countermeasures in their organization. However, they can all be faced and overcome.
- John Strand