SSL & TLS Nuts, Bolts, and Best Practices
Brian McHenry, Security Solutions Architect

Tuesday, March 15th, 12:30pm - 1:15pm
Encryption can be daunting, but it's never been a more vital part of our application infrastructure. In this session, we dig into some of the fundamentals of TLS encryption, and provide practical guidance on implementation for HTTPS-based web applications. If you're wondering what PFS is or why HSTS is important, or better yet how to architect & design a solution, we'll help you decipher the jargon and enable better encryption in your environment.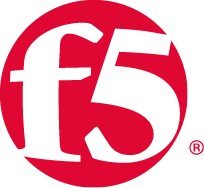 ---
Bonus Sessions
The following bonus sessions are open to all paid attendees at no additional cost. There are many different types of events that fall into these categories:
SANS@Night: Evening presentations given after day courses have ended. This category includes Keynotes.
Special Events: SANS-hosted events and other non-technical recreational offerings. This category includes, but is not limited to, Receptions and Information Tables.
Vendor: Events hosted by external vendor exhibitors.
Lunch & Learn: Short presentations given during the lunch break.
Master's Degree Presentation: Presentations given by SANS Technology Institute's Master's Degree candidates.
Saturday, March 12
| Session | Speaker | Time | Type |
| --- | --- | --- | --- |
| GSE Lab Examination | — | Saturday, March 12th, 8:00am - 5:30pm | Special Events |
Tuesday, March 15
| Session | Speaker | Time | Type |
| --- | --- | --- | --- |
| SSL & TLS Nuts, Bolts, and Best Practices | Brian McHenry, Security Solutions Architect | Tuesday, March 15th, 12:30pm - 1:15pm | Lunch and Learn |
| Applying the Cyber Kill Chain to Enterprise Defense | George Ressopoulos, Senior Security Consultant | Tuesday, March 15th, 12:30pm - 1:15pm | Lunch and Learn |
| Navigating Today's Threat Landscape | Matt Hickey, Director, Sales Engineering | Tuesday, March 15th, 12:30pm - 1:15pm | Lunch and Learn |
| Improving the Threat Intelligence Management Process | Trevor Welsh, Director of Sales Engineering | Tuesday, March 15th, 12:30pm - 1:15pm | Lunch and Learn |
| How to Become a SANS Instructor | Eric Conrad | Tuesday, March 15th, 12:30pm - 1:15pm | Special Events |
| SANS Technology Institute Lunch and Learn | — | Tuesday, March 15th, 12:30pm - 1:15pm | Lunch and Learn |
| The PC-Malware Zoo: We Promise You Won't Like It | Speaker: Paul Schofield, Director of Customer Experience | Tuesday, March 15th, 12:30pm - 1:15pm | Lunch and Learn |
| GIAC Program Reception | Presented by Jeff Frisk | Tuesday, March 15th, 6:15pm - 7:15pm | Special Events |
| Using an Open Source Threat Model for Prioritized Defense | James Tarala | Tuesday, March 15th, 7:15pm - 8:15pm | SANS@Night |
| Data Theft in the 21st Century | Mike Poor | Tuesday, March 15th, 7:15pm - 8:15pm | SANS@Night |
| Making Awareness Stick | Lance Spitzner | Tuesday, March 15th, 7:15pm - 8:15pm | SANS@Night |
| Next Gen Patch Management for Microsoft Windows - A Call for Improved Tools | Jason Simsay - Master's Degree Candidate | Tuesday, March 15th, 7:15pm - 7:55pm | Master's Degree Presentation |
| The Current State of Cyber Security | Justin Searle | Tuesday, March 15th, 7:15pm - 8:15pm | Special Events |
| Making Deception a Thing for Things | Dr. Johannes Ullrich | Tuesday, March 15th, 8:15pm - 9:15pm | SANS@Night |
| Windows Exploratory Surgery with Process Hacker | Jason Fossen | Tuesday, March 15th, 8:15pm - 9:15pm | SANS@Night |
| PKI Trust Models: Whom do you trust? | Blaine Hein - Master's Degree Candidate | Tuesday, March 15th, 8:15pm - 8:55pm | Master's Degree Presentation |
Wednesday, March 16
| Session | Speaker | Time | Type |
| --- | --- | --- | --- |
| Solutions Expo | — | Wednesday, March 16th, 12:00pm - 1:30pm | Vendor Event |
| Solutions Expo | — | Wednesday, March 16th, 5:30pm - 7:30pm | Vendor Event |
| Smartphone and Network Forensics Goes Together Like Peas and Carrots | Heather Mahalik and Phil Hagen | Wednesday, March 16th, 7:15pm - 8:15pm | SANS@Night |
| The Crazy New World of Cyber Investigations: Law, Ethics and Evidence | Ben Wright | Wednesday, March 16th, 7:15pm - 8:15pm | SANS@Night |
| Enforcing Application Security | Michael Matthee - Master's Degree Candidate | Wednesday, March 16th, 7:15pm - 7:55pm | Master's Degree Presentation |
| The 14 Absolute Truths of Security | Keith Palmgren | Wednesday, March 16th, 8:15pm - 9:15pm | SANS@Night |
| Beyond the Pentest: How C2, Internal Pivoting, and Data Exfiltration Show True Risk | Beau Bullock | Wednesday, March 16th, 8:15pm - 9:15pm | SANS@Night |
| Intrusion Detection with PowerShell | Michael Weeks - Master's Degree Candidate | Wednesday, March 16th, 8:15pm - 8:55pm | Master's Degree Presentation |
Thursday, March 17
| Session | Speaker | Time | Type |
| --- | --- | --- | --- |
| Automating the Hunt for Attackers | Dan Mitchell, Solutions Engineer | Thursday, March 17th, 12:30pm - 1:15pm | Lunch and Learn |
| Beyond Who is: See Threats Coming | Steve Butt, Technical Sales Engineer | Thursday, March 17th, 12:30pm - 1:15pm | Lunch and Learn |
| Flipping the Economics of Attacks | Etay Nir, Malware and Threat Intelligence CE | Thursday, March 17th, 12:30pm - 1:15pm | Lunch and Learn |
| Using Splunk to visualize Vulnerability data | Jeff Leggett, Director, Cloud Services, API, and Integrations for Qualys | Thursday, March 17th, 12:30pm - 1:15pm | Lunch and Learn |
| Inventive and Productive Ways to Engage Employees on Cyber Skills Development | Aaron Cohen, Director of Product Management | Thursday, March 17th, 12:30pm - 1:15pm | Lunch and Learn |
| Malware Analysis for Incident Responders: Getting Started | Lenny Zeltser | Thursday, March 17th, 7:15pm - 9:15pm | SANS@Night |
| Card Fraud 101 | G. Mark Hardy | Thursday, March 17th, 7:15pm - 8:15pm | SANS@Night |
| Custom Digital Forensics Tools in Python | Evan Dygert | Thursday, March 17th, 7:15pm - 8:15pm | SANS@Night |
| Exploits of Yesteryear Are Never Truly Gone | Marsha Miller - Master's Degree Candidate | Thursday, March 17th, 7:15pm - 7:55pm | Master's Degree Presentation |
| Debunking the Complex Password Myth | Keith Palmgren | Thursday, March 17th, 8:15pm - 9:15pm | SANS@Night |
| Uncovering Indicators of Compromise (IoC) Using PowerShell, Event Logs, and Nagios | Dallas Haselhorst - Master's Degree Candidate | Thursday, March 17th, 8:15pm - 8:55pm | Master's Degree Presentation |