Enabling Secure Cloud Storage: Moving from Perimeter to Object-Based Protection
Gregory Breeze, Principal SE, AlephCloud

Tuesday, April 8th, 12:30pm - 1:15pm
The adoption of cloud storage has been hampered by the security shortcomings/tradeoffs of traditional, perimeter-based security models. In order to gain the cost and agility benefits of the cloud, enterprises and service providers need to leverage an object-based security model to facilitate secure data sharing across trust boundaries. Whatâs needed is a trustworthy platform for comprehensive protection of information assets â regardless of where the content is stored. Such a platform should provide federated key management and mediation using a Zero Knowledge methodology, enabling controlled access and content life cycle management, while eliminating the need for any central security authority or "trusted" third party.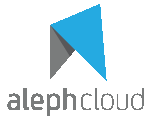 ---
Bonus Sessions
The following bonus sessions are open to all paid attendees at no additional cost. There are many different types of events that fall into these categories:
SANS@Night: Evening presentations given after day courses have ended. This category includes Keynotes.
Special Events: SANS-hosted events and other non-technical recreational offerings. This category includes, but is not limited to, Receptions and Information Tables.
Vendor: Events hosted by external vendor exhibitors.
Lunch & Learn: Short presentations given during the lunch break.
Monday, April 7
| Session | Speaker | Time | Type |
| --- | --- | --- | --- |
| General Session - Welcome to SANS | Rob Lee | Monday, April 7th, 8:15am - 8:45am | Special Events |
| SANS Technology Institute Open House | Alan Paller | Monday, April 7th, 6:00pm - 7:00pm | Special Events |
| Online Training Pool Party | — | Monday, April 7th, 6:15pm - 7:15pm | Special Events |
| APT Attacks Exposed: Network, Host, Memory, and Malware Analysis | Rob Lee, Ovie Carroll, Alissa Torres, Phil Hagen, and Lenny Zeltser | Monday, April 7th, 7:15pm - 9:15pm | Keynote |
Tuesday, April 8
| Session | Speaker | Time | Type |
| --- | --- | --- | --- |
| How to Become a SANS Instructor | John Strand, Certified Instructor | Tuesday, April 8th, 12:30pm - 1:15pm | Lunch and Learn |
| Continuous Monitoring & Mitigation | Doug Laughlin, Account Manager - GA/FL/Caribbean, ForeScout Technologies, Inc | Tuesday, April 8th, 12:30pm - 1:15pm | Lunch and Learn |
| World War C Threat Landscape - A Look At The Threats of Yesterday, The Trends Today, and Whatâs to Come Tomorrow | Mark Stanford, Senior Sales Engineering Manager, FireEye, Inc | Tuesday, April 8th, 12:30pm - 1:15pm | Lunch and Learn |
| The Power of Metadata | Mike Nichols, Senior Technical Product Manager, General Dynamics Fidelis Cybersecurity | Tuesday, April 8th, 12:30pm - 1:15pm | Lunch and Learn |
| Enabling Secure Cloud Storage: Moving from Perimeter to Object-Based Protection | Gregory Breeze, Principal SE, AlephCloud | Tuesday, April 8th, 12:30pm - 1:15pm | Lunch and Learn |
| â˘âThe Power of Lossless Packet Capture (1G-100G) & Real-time Netflowâ | Andrew Weisman, Senior Sales Engineer, Emulex | Tuesday, April 8th, 12:30pm - 1:15pm | Lunch and Learn |
| ICS Cybersecurity in an Interconnected World | Wally Magda | Tuesday, April 8th, 12:30pm - 1:15pm | Lunch and Learn |
| Women in Technology Meet and Greet | Karen Fioravanti | Tuesday, April 8th, 6:15pm - 7:15pm | Special Events |
| Security Awareness Metrics: Measuring Human Behavior | Lance Spitzner | Tuesday, April 8th, 7:15pm - 8:15pm | SANS@Night |
| RapidTriage: An Automated Approach to System Intrusion Discovery | Trenton Bond - Master's Degree Candidate | Tuesday, April 8th, 7:15pm - 7:55pm | Special Events |
| An Introduction to PowerShell for Security Assessments | James Tarala | Tuesday, April 8th, 8:15pm - 9:15pm | SANS@Night |
| Securing The Kids | Lance Spitzner | Tuesday, April 8th, 8:15pm - 9:15pm | SANS@Night |
| Social Engineering for Pentesters | Dave Shackleford | Tuesday, April 8th, 8:15pm - 9:15pm | SANS@Night |
| A Hands-on XML External Entity Vulnerability Training Module | Carrie Roberts - Master's Degree Candidate | Tuesday, April 8th, 8:15pm - 8:55pm | Special Events |
Wednesday, April 9
| Session | Speaker | Time | Type |
| --- | --- | --- | --- |
| Solutions Expo | — | Wednesday, April 9th, 12:00pm - 1:30pm | Vendor Event |
| Solutions Expo | — | Wednesday, April 9th, 5:00pm - 7:00pm | Vendor Event |
| Windows Exploratory Surgery with Process Hacker | Jason Fossen | Wednesday, April 9th, 7:15pm - 8:45pm | SANS@Night |
| RTC Security | Jason Ostrom | Wednesday, April 9th, 7:15pm - 8:15pm | SANS@Night |
| Security Static Vulnerable Devices | Chris Farrell - Master's Degree Candidate | Wednesday, April 9th, 7:15pm - 7:55pm | Special Events |
| Analyzing a Second-Hand ATM (Automated Teller Machine) | Erik Van Buggenhout | Wednesday, April 9th, 7:15pm - 8:15pm | SANS@Night |
| How I Learned to Stop Worrying and be Agile! | James Leyte-Vidal | Wednesday, April 9th, 8:15pm - 9:15pm | SANS@Night |
| The Security Onion Cloud Client: Network Security Monitoring for the Cloud | Joshua Brower - Master's Degree Candidate | Wednesday, April 9th, 8:15pm - 8:55pm | Special Events |
| OpenSSL "Heartbleed" Vulnerability | Jake Williams | Wednesday, April 9th, 8:15pm - 9:15pm | SANS@Night |
Thursday, April 10
| Session | Speaker | Time | Type |
| --- | --- | --- | --- |
| Continuous Security Intelligence with the SANS Critical Security Controls | Kevin Landt, Product Management, EiQnetworks | Thursday, April 10th, 12:30pm - 1:15pm | Lunch and Learn |
| Retina Vulnerability Management: The Best-Kept Secret in Security | Morey J. Haber - Sr. Director, Program Management, BeyondTrust | Thursday, April 10th, 12:30pm - 1:15pm | Lunch and Learn |
| Phishing your employees- Lessons learned from phishing 5 million people | Jim Hansen, Executive VP, PhishMe | Thursday, April 10th, 12:30pm - 1:15pm | Lunch and Learn |
| Tenable, the SANS 20 Critical Security Controls, And You; The Basics and Beyond | Jack Daniel, Technical Product Manager for Tenable Network Security | Thursday, April 10th, 12:30pm - 1:15pm | Lunch and Learn |
| Fortinet Next Generation Firewalls | Justin Kallhoff, CEO Infogressive | Thursday, April 10th, 12:30pm - 1:15pm | Lunch and Learn |
| Why use Continuous Monitoring | Jonas Kelly, Technical Account Manager, Qualys | Thursday, April 10th, 12:30pm - 1:15pm | Lunch and Learn |
| The Dynamic Threat Landscape and Next Generation Security | Scott deLelys, CISSP , Palo Alto Networks | Thursday, April 10th, 12:30pm - 1:15pm | Lunch and Learn |
| GIAC Program Overview | Jeff Frisk | Thursday, April 10th, 6:00pm - 6:45pm | Special Events |
| How the West was Pwned | G.Mark Hardy | Thursday, April 10th, 7:15pm - 8:15pm | SANS@Night |
| The Law of Offensive Countermeasures, Active Defense or Whatever You Wanna Call It | Benjamin Wright | Thursday, April 10th, 7:15pm - 8:15pm | SANS@Night |
| Continuous Ownage: Why you Need Continuous Monitoring | Seth Misenar and Eric Conrad | Thursday, April 10th, 7:15pm - 8:15pm | SANS@Night |
| Introduction to IDA Pro and Debugging | Stephen Sims | Thursday, April 10th, 8:15pm - 9:15pm | SANS@Night |
| Hacking Back, Active Defense and Internet Tough Guys | John Strand | Thursday, April 10th, 8:15pm - 9:15pm | SANS@Night |