Continuous Security Intelligence with the SANS Critical Security Controls
Kevin Landt, Product Management, EiQnetworks

Thursday, April 10th, 12:30pm - 1:15pm
Organizations of all sizes, and across almost every industry, face significant challenges protecting critical IT assets from an exponentially increasing threat landscape. And, of course, serious vulnerabilities continue to be discovered in both legacy and emerging IT systems. Implementing effective security controls has been shown to significantly reduce the risk of information breach.
In this session, Brian Mehlman, Senior Director of Product Management, at EiQ Networks, will discuss an approach for delivering continuous security intelligence through the intersection of the right people, process, and technology. He will also provide a case study on how EiQ's flagship solution, SecureVue¬ģ, can increase information security, improve operational efficiency, and lower cost for an organization through automation of many of the top Critical Security Controls recommended by SANS.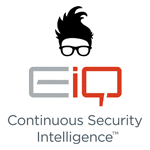 ---
Bonus Sessions
The following bonus sessions are open to all paid attendees at no additional cost. There are many different types of events that fall into these categories:
SANS@Night: Evening presentations given after day courses have ended. This category includes Keynotes.
Special Events: SANS-hosted events and other non-technical recreational offerings. This category includes, but is not limited to, Receptions and Information Tables.
Vendor: Events hosted by external vendor exhibitors.
Lunch & Learn: Short presentations given during the lunch break.
Monday, April 7
| Session | Speaker | Time | Type |
| --- | --- | --- | --- |
| General Session - Welcome to SANS | Rob Lee | Monday, April 7th, 8:15am - 8:45am | Special Events |
| SANS Technology Institute Open House | Alan Paller | Monday, April 7th, 6:00pm - 7:00pm | Special Events |
| Online Training Pool Party | — | Monday, April 7th, 6:15pm - 7:15pm | Special Events |
| APT Attacks Exposed: Network, Host, Memory, and Malware Analysis | Rob Lee, Ovie Carroll, Alissa Torres, Phil Hagen, and Lenny Zeltser | Monday, April 7th, 7:15pm - 9:15pm | Keynote |
Tuesday, April 8
| Session | Speaker | Time | Type |
| --- | --- | --- | --- |
| How to Become a SANS Instructor | John Strand, Certified Instructor | Tuesday, April 8th, 12:30pm - 1:15pm | Lunch and Learn |
| Continuous Monitoring & Mitigation | Doug Laughlin, Account Manager - GA/FL/Caribbean, ForeScout Technologies, Inc | Tuesday, April 8th, 12:30pm - 1:15pm | Lunch and Learn |
| World War C Threat Landscape - A Look At The Threats of Yesterday, The Trends Today, and What's to Come Tomorrow | Mark Stanford, Senior Sales Engineering Manager, FireEye, Inc | Tuesday, April 8th, 12:30pm - 1:15pm | Lunch and Learn |
| The Power of Metadata | Mike Nichols, Senior Technical Product Manager, General Dynamics Fidelis Cybersecurity | Tuesday, April 8th, 12:30pm - 1:15pm | Lunch and Learn |
| Enabling Secure Cloud Storage: Moving from Perimeter to Object-Based Protection | Gregory Breeze, Principal SE, AlephCloud | Tuesday, April 8th, 12:30pm - 1:15pm | Lunch and Learn |
| 'Ę'The Power of Lossless Packet Capture (1G-100G) & Real-time Netflow' | Andrew Weisman, Senior Sales Engineer, Emulex | Tuesday, April 8th, 12:30pm - 1:15pm | Lunch and Learn |
| ICS Cybersecurity in an Interconnected World | Wally Magda | Tuesday, April 8th, 12:30pm - 1:15pm | Lunch and Learn |
| Women in Technology Meet and Greet | Karen Fioravanti | Tuesday, April 8th, 6:15pm - 7:15pm | Special Events |
| Security Awareness Metrics: Measuring Human Behavior | Lance Spitzner | Tuesday, April 8th, 7:15pm - 8:15pm | SANS@Night |
| RapidTriage: An Automated Approach to System Intrusion Discovery | Trenton Bond - Master's Degree Candidate | Tuesday, April 8th, 7:15pm - 7:55pm | Special Events |
| An Introduction to PowerShell for Security Assessments | James Tarala | Tuesday, April 8th, 8:15pm - 9:15pm | SANS@Night |
| Securing The Kids | Lance Spitzner | Tuesday, April 8th, 8:15pm - 9:15pm | SANS@Night |
| Social Engineering for Pentesters | Dave Shackleford | Tuesday, April 8th, 8:15pm - 9:15pm | SANS@Night |
| A Hands-on XML External Entity Vulnerability Training Module | Carrie Roberts - Master's Degree Candidate | Tuesday, April 8th, 8:15pm - 8:55pm | Special Events |
Wednesday, April 9
| Session | Speaker | Time | Type |
| --- | --- | --- | --- |
| Solutions Expo | — | Wednesday, April 9th, 12:00pm - 1:30pm | Vendor Event |
| Solutions Expo | — | Wednesday, April 9th, 5:00pm - 7:00pm | Vendor Event |
| Windows Exploratory Surgery with Process Hacker | Jason Fossen | Wednesday, April 9th, 7:15pm - 8:45pm | SANS@Night |
| RTC Security | Jason Ostrom | Wednesday, April 9th, 7:15pm - 8:15pm | SANS@Night |
| Security Static Vulnerable Devices | Chris Farrell - Master's Degree Candidate | Wednesday, April 9th, 7:15pm - 7:55pm | Special Events |
| Analyzing a Second-Hand ATM (Automated Teller Machine) | Erik Van Buggenhout | Wednesday, April 9th, 7:15pm - 8:15pm | SANS@Night |
| How I Learned to Stop Worrying and be Agile! | James Leyte-Vidal | Wednesday, April 9th, 8:15pm - 9:15pm | SANS@Night |
| The Security Onion Cloud Client: Network Security Monitoring for the Cloud | Joshua Brower - Master's Degree Candidate | Wednesday, April 9th, 8:15pm - 8:55pm | Special Events |
| OpenSSL "Heartbleed" Vulnerability | Jake Williams | Wednesday, April 9th, 8:15pm - 9:15pm | SANS@Night |
Thursday, April 10
| Session | Speaker | Time | Type |
| --- | --- | --- | --- |
| Continuous Security Intelligence with the SANS Critical Security Controls | Kevin Landt, Product Management, EiQnetworks | Thursday, April 10th, 12:30pm - 1:15pm | Lunch and Learn |
| Retina Vulnerability Management: The Best-Kept Secret in Security | Morey J. Haber - Sr. Director, Program Management, BeyondTrust | Thursday, April 10th, 12:30pm - 1:15pm | Lunch and Learn |
| Phishing your employees- Lessons learned from phishing 5 million people | Jim Hansen, Executive VP, PhishMe | Thursday, April 10th, 12:30pm - 1:15pm | Lunch and Learn |
| Tenable, the SANS 20 Critical Security Controls, And You; The Basics and Beyond | Jack Daniel, Technical Product Manager for Tenable Network Security | Thursday, April 10th, 12:30pm - 1:15pm | Lunch and Learn |
| Fortinet Next Generation Firewalls | Justin Kallhoff, CEO Infogressive | Thursday, April 10th, 12:30pm - 1:15pm | Lunch and Learn |
| Why use Continuous Monitoring | Jonas Kelly, Technical Account Manager, Qualys | Thursday, April 10th, 12:30pm - 1:15pm | Lunch and Learn |
| The Dynamic Threat Landscape and Next Generation Security | Scott deLelys, CISSP , Palo Alto Networks | Thursday, April 10th, 12:30pm - 1:15pm | Lunch and Learn |
| GIAC Program Overview | Jeff Frisk | Thursday, April 10th, 6:00pm - 6:45pm | Special Events |
| How the West was Pwned | G.Mark Hardy | Thursday, April 10th, 7:15pm - 8:15pm | SANS@Night |
| The Law of Offensive Countermeasures, Active Defense or Whatever You Wanna Call It | Benjamin Wright | Thursday, April 10th, 7:15pm - 8:15pm | SANS@Night |
| Continuous Ownage: Why you Need Continuous Monitoring | Seth Misenar and Eric Conrad | Thursday, April 10th, 7:15pm - 8:15pm | SANS@Night |
| Introduction to IDA Pro and Debugging | Stephen Sims | Thursday, April 10th, 8:15pm - 9:15pm | SANS@Night |
| Hacking Back, Active Defense and Internet Tough Guys | John Strand | Thursday, April 10th, 8:15pm - 9:15pm | SANS@Night |