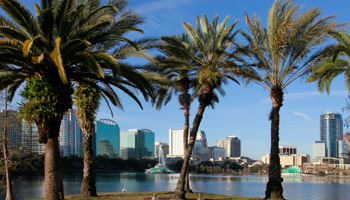 Welcome to SANS 2012
25 courses
24 instructors
6 disciplines
Dear Colleaque,
SANS will be back for top notch information security training in Orlando, Florida during SANS 2012. Join us March 23-30 for audit, IT legal, security management, software and web app developer, forensics, and computer security training. Start making your travel plans now!
Choose from more than 35 courses that are packed with the techniques and tools that you need to keep your organization or company safe. Read More
Nothing beats the SANS live training experience but if you are unable to attend learn how you can
attend remotely
.
Available Courses
Title
Certification
Instructor

New

FOR508: Advanced Computer Forensic Analysis and Incident Response
GCFA
Richard Salgado
Rob Lee

SEC301: Intro to Information Security
GISF
Fred Kerby

SEC401: Security Essentials Bootcamp Style
GSEC
Bryce Galbraith

SEC501: Advanced Security Essentials - Enterprise Defender
GCED
Eric Conrad

SEC503: Intrusion Detection In-Depth
GCIA
Mike Poor

SEC504: Hacker Techniques, Exploits & Incident Handling
GCIH
John Strand

SEC505: Securing Windows
GCWN
Jason Fossen

SEC506: Securing Linux/Unix
GCUX
Hal Pomeranz

SEC540: VoIP Security

—

Paul A. Henry

SEC542: Web App Penetration Testing and Ethical Hacking
GWAPT
Kevin Johnson

SEC546: IPv6 Essentials

—

Johannes Ullrich, Ph.D.

SEC560: Network Penetration Testing and Ethical Hacking
GPEN
Ed Skoudis

SEC566: Implementing and Auditing the Twenty Critical Security Controls - In-Depth

—

James Tarala

SEC571: Mobile Device Security

—

Kevin Johnson

SEC617: Wireless Ethical Hacking, Penetration Testing, and Defenses
GAWN
Joshua Wright


Sold Out

SEC660: Advanced Penetration Testing, Exploits, and Ethical Hacking
GXPN
Stephen Sims

FOR408: Computer Forensic Investigations - Windows In-Depth
GCFE
Ovie Carroll

FOR610: Reverse-Engineering Malware: Malware Analysis Tools and Techniques
GREM
Lenny Zeltser

MGT414: SANS +S Training Program for the CISSP® Certification Exam
GISP
Dr. Eric Cole

MGT433: Securing The Human: Building and Deploying an Effective Security Awareness Program

—

Lance Spitzner


Sold Out

MGT512: SANS Security Leadership Essentials For Managers with Knowledge Compression
GSLC
Stephen Northcutt

MGT525: IT Project Management, Effective Communication, and PMP Exam Prep
GCPM
Jeff Frisk

DEV522: Defending Web Applications Security Essentials
GWEB
Johannes Ullrich, Ph.D.

AUD507: Auditing Networks, Perimeters, and Systems
GSNA
David Hoelzer

LEG523: Law of Data Security and Investigations
GLEG
Benjamin Wright

Core NetWars Tournament - Add-on
(FREE with any 4-6 Day SANS Course Registration)

—

Ed Skoudis