How to Block Threats Before, During & After an Attack
Chris Riviere, Consulting Systems Engineer

Tuesday, November 28th, 12:30pm - 1:15pm
With cyber attacks growing at a rapid pace, organizations of all sizes must adopt a layered security strategy, to provide maximum threat protection. In this informative session, you will learn about defense-in-depth strategies, and the "multiplier"benefit of combining Cisco Umbrella with Advanced Malware Protection (AMP) for a more robust solution to detect and block malicious domains and files.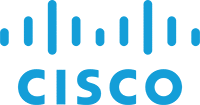 ---
Bonus Sessions
The following bonus sessions are open to all paid attendees at no additional cost. There are many different types of events that fall into these categories:
SANS@Night: Evening presentations given after day courses have ended. This category includes Keynotes.
Special Events: SANS-hosted events and other non-technical recreational offerings. This category includes, but is not limited to, Receptions and Information Tables.
Lunch & Learn: Short presentations given during the lunch break.