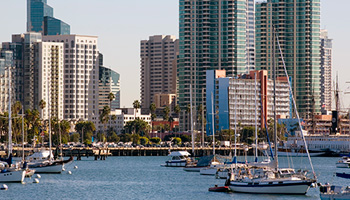 Welcome to San Diego 2016
8 courses
8 instructors
2 disciplines
SANS Cyber Defense Daily Challenges Return! Challenges will require a knowledge of information security, packets, log analysis, cryptography, IPv4, IPv6, and more! Daily challenges provide you with more chances to win and will increase in difficulty as the week progresses. The challenge culminates with a LIVE evening event where contestants have 45 minutes to solve the final challenge and two grand prizes will be awarded.
Cybersecurity Training San Diego
Cyber security training in San Diego CA from SANS Institute, the global leader in Information Security training. Choose from nine hands-on, immersion-style training courses for security professionals at all levels. Many of these security courses have Certifications that are aligned with DoD Directive 8570/8140 and all courses at this event are associated with GIAC Certifications. This event was planned to give you the weapons you need to defend against attackers and advance your career. You will learn from leading experts in courses that have been carefully selected to arm you with the latest tactics and strategies that will sharpen your skills.
SANS San Diego 2016 will be held October 23-28 at the Hard Rock Hotel located in the heart of San Diego at the entrance to the Gaslamp Quarter and only 1-block from PETCO Park. The Hard Rock is within 1 mile of San Diego Marina, Seaport Village, and the U.S.S. Midway. These other attractions are merely a short cab ride away: Balboa Park, Old Town, San Diego Airport (SAN), and Coronado Island.
You'll be able to leverage the power of the new tools, skills, and knowledge you obtain at SANS San Diego 2016 as soon as you return to work. That's our promise. With a reputation for being the most trusted source for information security training and an eagerness to help you meet your training objectives, SANS is the best choice for IT security education. Read More