Protecting Against Advanced Targeted Attacks
Andy Thompson, Regional Manager, Customer Success, CISSP, SSCP, GPEN

Tuesday, August 8th, 12:30pm - 1:15pm
What makes an attack advanced, how do the most advanced attacks take place & how can you defend against them? Join Andy Thompson of CyberArk over lunch as he dissects such advanced attacks as Kerberos attacks against Active Directory and Golden Ticket attacks.
Andy will walk through the phases of an advanced targeted attack, using the real-life advanced targeted attack against a SWIFT banking organization to demonstrate, followed by best practices & recommendations to avoid becoming the next victim.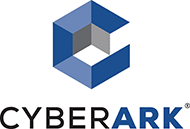 ---
Bonus Sessions
The following bonus sessions are open to all paid attendees at no additional cost. There are many different types of events that fall into these categories:
SANS@Night: Evening presentations given after day courses have ended. This category includes Keynotes.
Special Events: SANS-hosted events and other non-technical recreational offerings. This category includes, but is not limited to, Receptions and Information Tables.
Lunch & Learn: Short presentations given during the lunch break.