Discover the Next Generation of Vulnerability Management Solutions
Rich McCrohan, Regional Sales Manager and Andy Nickel, Systems Engineer - Core Security

Tuesday, August 18th, 12:30pm - 1:15pm
While the need to manage and analyze risk has existed for some time, a "new era" of cyber crime may be causing some organizations to question their current vulnerability management practices. Traditional vulnerability management solutions arenât enough. Core Insight®, consolidates, normalizes, and prioritizes vulnerability management initiatives enterprise-wide, and reveals how attackers can traverse multiple vulnerabilities across layers of infrastructure to compromise your business.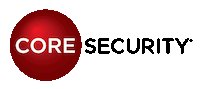 ---
Bonus Sessions
The following bonus sessions are open to all paid attendees at no additional cost. There are many different types of events that fall into these categories:
SANS@Night: Evening presentations given after day courses have ended. This category includes Keynotes.
Special Events: SANS-hosted events and other non-technical recreational offerings. This category includes, but is not limited to, Receptions and Information Tables.
Lunch & Learn: Short presentations given during the lunch break.
Tuesday, August 18
| Session | Speaker | Time | Type |
| --- | --- | --- | --- |
| Discover the Next Generation of Vulnerability Management Solutions | Rich McCrohan, Regional Sales Manager and Andy Nickel, Systems Engineer - Core Security | Tuesday, August 18th, 12:30pm - 1:15pm | Lunch and Learn |
| DLP FAIL!!! Using Encoding, Steganography, and Covert Channels to Evade DLP and Other Critical Controls | Kevin Fiscus | Tuesday, August 18th, 7:15pm - 8:15pm | SANS@Night |
| ICS/SCADA Cyber Attacks - Fact vs. Fiction | Robert M. Lee | Tuesday, August 18th, 8:15pm - 9:15pm | SANS@Night |