Taking your Log Management Strategy from Good to GREAT!!
Gene McGowan, CISSP, Senior Sales Engineer

Wednesday, July 13th, 12:30pm - 1:15pm
Much has been written about the importance of executing a sound log management strategy to address compliance and forensics requirements. You want to log as may events as possible to help you detect the bad guys whenever you have a problem. You must be able to determine which computer was accessed, who did what, and when. However, those millions and millions of logs that track this information are overwhelming to review and expensive to analyze and store. There is a better, more efficient, less resource -intensive, less expensive way to manage these logs. In this talk we will review two very effective ways of eliminating the noise - verbose truncation and log filtering strategies. Watch your operational performance SOAR, as you implement what you have learned about managing logs more efficiently.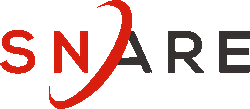 ---
Bonus Sessions
The following bonus sessions are open to all paid attendees at no additional cost. There are many different types of events that fall into these categories:
SANS@Night: Evening presentations given after day courses have ended. This category includes Keynotes.
Special Events: SANS-hosted events and other non-technical recreational offerings. This category includes, but is not limited to, Receptions and Information Tables.
Vendor: Events hosted by external vendor exhibitors.
Lunch & Learn: Short presentations given during the lunch break.
Master's Degree Presentation: Presentations given by SANS Technology Institute's Master's Degree candidates.
Wednesday, July 13
| Session | Speaker | Time | Type |
| --- | --- | --- | --- |
| Vendor Showcase | — | Wednesday, July 13th, 10:00am - 10:20am | Vendor Event |
| Taking your Log Management Strategy from Good to GREAT!! | Gene McGowan, CISSP, Senior Sales Engineer | Wednesday, July 13th, 12:30pm - 1:15pm | Lunch and Learn |
| Vendor Showcase | — | Wednesday, July 13th, 3:00pm - 3:20pm | Vendor Event |
| How Not to Suck at Cyber Attack Attribution | Jake Williams | Wednesday, July 13th, 7:15pm - 8:15pm | SANS@Night |
| Hardware Keyloggers: Attack and Defense | Glen Roberts - Master's Degree Candidate | Wednesday, July 13th, 7:15pm - 7:55pm | Master's Degree Presentation |
| Quality not Quantity: Continuous Monitoring's Deadliest Events | Eric Conrad | Wednesday, July 13th, 8:15pm - 9:15pm | SANS@Night |
| OPM vs. APT: How Proper Implementation of Key Controls Could Have Prevented a Disaster | David Kennel - Master's Degree Candidate | Wednesday, July 13th, 8:15pm - 8:55pm | Master's Degree Presentation |