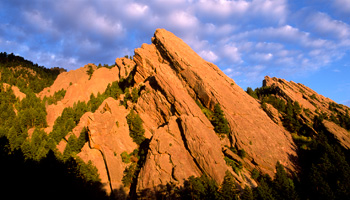 Welcome to Rocky Mountain 2016
10 courses
11 instructors
3 disciplines
Information Security Training in Denver, Colorado
Information security training in Denver from SANS Institute, the global leader in information security training. At SANS Rocky Mountain 2016, SANS offers hands-on, immersion-style security training courses taught by real-world practitioners. The site of SANS Rocky Mountain 2016, July 11-16, the Embassy Suites Denver Downtown Convention Center, is within walking distance of the best attractions in the downtown area.
SANS is looking forward to returning to Denver for SANS Rocky Mountain 2016 in July. Choose from outstanding, cutting-edge courses presented by our top-rated instructors. Now is the time to improve your information security skills in picturesque Denver. We're offering 5- and 6-day information security courses that will prepare you or your technical staff for DoD 8570 and GIAC approved certification exams. Start making your plans now to attend SANS Rocky Mountain 2016! Register today for SANS Rocky Mountain 2016 and get the best computer security training money can buy. Read More
Nothing beats the SANS live training experience but if you are unable to attend learn how you can
attend remotely
.