Biometrics without Accessories: Helping Android Holders Authenticate (BWA:HAHA)
Jim Goddard, Managing Principal, HP Security Intelligence & Operations Consulting Practice

Friday, July 19th, 12:30pm - 1:15pm
Smart phones contain an increasingly sensitive set of functions and data, yet by some estimates over 50% of users have no passcode or security locking mechanism. With the average phone being lost once per year and device theft on the rise, alternatives to the unpopular passcode have become increasingly important.
Jim Goddard will present on how hardware sensors within an Android can help authenticate an owner for a smart phone and how countermeasures can incrementally be applied in the event of theft or snooping.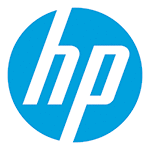 ---
Bonus Sessions
The following bonus sessions are open to all paid attendees at no additional cost. There are many different types of events that fall into these categories:
SANS@Night: Evening presentations given after day courses have ended. This category includes Keynotes.
Special Events: SANS-hosted events and other non-technical recreational offerings. This category includes, but is not limited to, Receptions and Information Tables.
Vendor: Events hosted by external vendor exhibitors.
Lunch & Learn: Short presentations given during the lunch break.
Tuesday, July 16
| Session | Speaker | Time | Type |
| --- | --- | --- | --- |
| Vendor Showcase | — | Tuesday, July 16th, 10:30am - 10:50am | Vendor Event |
| Fortinet Next Generation Firewalls | Troy Brueckner, CISSP, GISP, VP of Sales and Marketing for Infogressive | Tuesday, July 16th, 12:30pm - 1:15pm | Lunch and Learn |
| Everything you wish your Mother Told you About Network Access Control (NAC) | James D. Brown, CEO StillSecure | Tuesday, July 16th, 12:30pm - 1:15pm | Lunch and Learn |
| Vendor Showcase | — | Tuesday, July 16th, 12:30pm - 1:15pm | Vendor Event |
| Vendor Showcase | — | Tuesday, July 16th, 3:00pm - 3:20pm | Vendor Event |
| Crayons Never Uploaded Our Stuff to the Internet!: Kids and Mobile Applications | Kevin and Brenna Johnson | Tuesday, July 16th, 7:15pm - 8:15pm | SANS@Night |
| APT: It is Time to Act | Dr. Eric Cole | Tuesday, July 16th, 7:15pm - 9:15pm | SANS@Night |