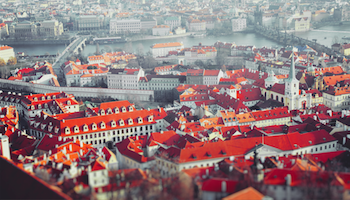 Welcome to Prague 2017
4 courses
4 instructors
1 disciplines
Cyber Security Training in Prague 2017
SANS Prague 2017 takes place 7-12 August, at the Angelo Hotel Prague.
Choose from 4 hands-on cyber security courses.
Prepare for: GSEC, GCED and GWAPT Certifications.
Take SANS Training in a classroom-like environment and under the supervision of a SANS Instructor.
The Angelo Hotel Prague is located in the Smichov district and close to amenities.
The following SANS Instructors will be teaching courses at SANS Prague 2017:
Ted Demopoulos - Ted's background includes over 25 years of experience in information security and business, including 20+ years as an independent consultant.
Dave Shackleford - David co-authored SANS' first virtualisation security course and is a respected VMware vExpert.
Pieter Danhieux - Peter is a certified instructor for SANS, teaching military, government, and private organisations offensive techniques on how to target and assess organisations, systems, and individuals for security weaknesses. He is also one of the founders of BruCON.
Michael Murr - Michael has been a forensic analyst with Code-X Technologies for over five years, has conducted numerous investigations and computer forensic examinations, and has performed specialised research and development. Currently, Michael is working on an open-source framework for developing digital forensics applications.