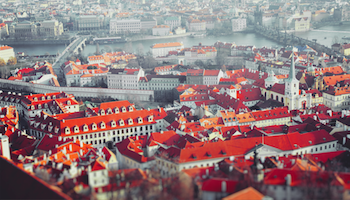 Welcome to Prague 2016
4 courses
4 instructors
1 disciplines
Cyber Security Training In Prague
SANS Prague 2016 takes place on May 9th - 14th 2016 at the Angelo Hotel Prague, in the Czech Republic.
Choose from four SANS courses, including the newly updated SEC560: Network Penetration Testing and Ethical Hacking.
Take SANS training in a classroom like environment, under the supervision of a SANS Instructor.
Instructors include expert members of SANS Institute advisory boards.
Study for GPEN, GSEC, GCIA or GMON Certifications.
See below for the training line-up and click on the course-link to see a full course description.
Instructors Teaching at SANS Prague 2016
SANS Prague 2016 is led by the following SANS Instructors:
Erik Van Buggenhout: Erik is head of technical security services for a Brussels-based IT security firm.
Tim Garcia: Tim is an information security consultant for Wells Fargo and has extensive experience across systems engineering, compliance and management. Prior to Wells Fargo, Tim served in the military and worked for Intel.
David Hoelzer: David is a member of SANS Institute's Curriculum Committee, leads the Audit Curriculum and has authored many pieces of SANS courseware. David also served as a Director on the GIAC Certification programme.
Bryan Simon: Bryan holds 11 GIAC Certifications and sits on SANS Institute's Advisory Board.
Prove Skills - Get Certified
Both GIAC and SANS place an emphasis on hands-on abilities. Completing a SANS cyber security training course prepares students for a GIAC Certification attempt. GIAC Certification attempts and SANS OnDemand are available at a reduced price when registering for training at this event.
All courses at SANS Prague 2016 align with a GIAC Certification. For more information see the 'Available Courses' table below.