Anatomy of an Attack
Robert McLean, Sr. Consulting Engineer

Tuesday, October 10th, 12:30pm - 1:15pm
Cyber criminals are increasingly exploiting Internet services to build agile and resilient infrastructures, and consequently to protect themselves from being exposed and stopped. This session will look at recent attacks and explain how the correlation of Internet data on multiple levels (DNS, BGP, ASN, Prefixes/IPs) can be used to expose the attackers' infrastructure.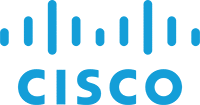 ---
Bonus Sessions
The following bonus sessions are open to all paid attendees at no additional cost. There are many different types of events that fall into these categories:
SANS@Night: Evening presentations given after day courses have ended. This category includes Keynotes.
Special Events: SANS-hosted events and other non-technical recreational offerings. This category includes, but is not limited to, Receptions and Information Tables.
Lunch & Learn: Short presentations given during the lunch break.
Tuesday, October 10
| Session | Speaker | Time | Type |
| --- | --- | --- | --- |
| Anatomy of an Attack | Robert McLean, Sr. Consulting Engineer | Tuesday, October 10th, 12:30pm - 1:15pm | Lunch and Learn |
| HTTPdeux | Adrien de Beaupre | Tuesday, October 10th, 7:15pm - 8:15pm | SANS@Night |