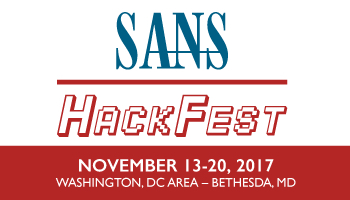 Pen Test HackFest Summit & Training
2 days of in-depth Summit talks
8 hands-on pen test courses
3 nights of NetWars and Coin-A-Palooza
Save 800 USD when purchasing the Summit & a 4-6 day SANS course. Discount automatically applied at registration.
Or Save 400 USD off any 4-6 day course or save up to 200 USD off the Summit. Enter code "EarlyBird17" & pay by September 27 (offers cannot be combined)
Pen Test HackFest Summit & Training
Chairman: Ed Skoudis
CPE Credits: 16
Summit Dates: November 13-14, 2017
Training Course Dates: November 15-20, 2017
"I have had nothing but great experiences with SANS and always come away from classes and Summits with a TON of new things to read, research, and play with that makes me a better security professional." - Daniel Bougere, Securicon, LLC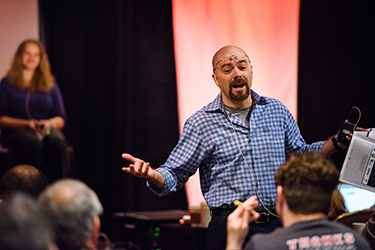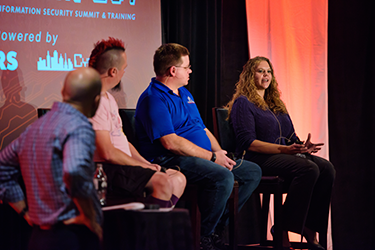 SANS HackFest is two days of informative, inspiring, and technical talks from phenomenal and entertaining presenters who are tackling and solving some of today's most challenging offensive security problems.
Our one-track of presentations are curated by SANS Fellow, Ed Skoudis, author of Counter Hack Reloaded: A Step-by-Step Guide to Computer Attacks and Effective Defenses (2nd Edition), and are designed around a central offensive security theme.
Regardless if you are in red teaming, penetration testing, forensics, or defensive information security, this event will give you the opportunity to broaden your knowledge base in a one-of-a-kind event.
Don't miss this chance to get away from the office, gain a fresh perspective, network with like-minded individuals, play NetWars, challenge yourself with a custom CtF from Counter Hack (makers of NetWars, CyberCity, and the SANS Holiday Hack Challenge), and learn the skills you'll need to face the attacks coming your way.
And if that isn't enough to convince you, here is what an attendee from last year had to say about the event...
"The knowledge and breadth of the speakers are well beyond many of the other events. The Summits by SANS bring together some of the best minds in security. I always learn new things to bring back to my team. It is money well spent." - Peter Kuzmiskas, Prudential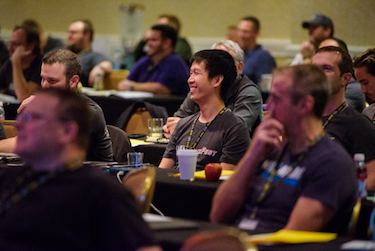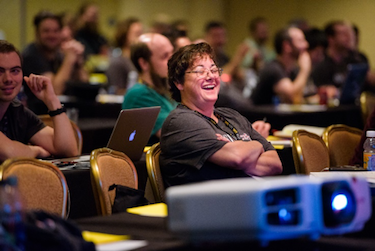 Bonus Sessions:
NetWars, NetWars, NetWars! (NEW v5.0) This event will include THREE full evenings of SANS NetWars challenges, increasing the amount of NetWars time over a traditional SANS live training event. NetWars is an action-packed challenge environment where people can build their skills while having friendly and competitive fun!
Coin-A-Palooza: Here is your chance to earn up to five SANS Pen Test Challenge Coins that are normally only available to the winners of the six-day CtF in each of our courses. If you've ever taken a SANS Pen Test course and either earned your coin or didn't, this is your chance to earn up to five coins by participating in SANS NetWars.
Super-Secret Challenge: Last year, HackFest hit the road for a tour of Mount Vernon. After the tour, we had the entire Mount Vernon Museum to ourselves and worked in teams to solve a series of fun puzzles and crypto-challenges designed by the creators of NetWars and CyberCity, all while enjoying drinks, home-made cookies, and ice cream. Stay tuned for this year's plans!
Much more...
Available Courses
Title
Certification
Instructor
SEC501: Advanced Security Essentials - Enterprise Defender
GCED
Paul A. Henry

SEC504: Hacker Tools, Techniques, Exploits, and Incident Handling
GCIH
Kevin Fiscus

SEC560: Network Penetration Testing and Ethical Hacking
GPEN
Ed Skoudis

SEC573: Automating Information Security with Python
GPYC
Michael Murr

SEC617: Wireless Ethical Hacking, Penetration Testing, and Defenses
GAWN
Larry Pesce

SEC642: Advanced Web App Penetration Testing, Ethical Hacking, and Exploitation Techniques

—

Adrien de Beaupre

SEC660: Advanced Penetration Testing, Exploit Writing, and Ethical Hacking
GXPN
James Lyne

SEC760: Advanced Exploit Development for Penetration Testers

—

Stephen Sims

MGT525: IT Project Management, Effective Communication, and PMP® Exam Prep
GCPM
Jeff Frisk

Core NetWars Experience - Add-on
(FREE with any 4-6 Day SANS Course Registration)

—

Staff

NetWars - CyberCity - Add-on
(FREE with any 4-6 Day SANS Course Registration)

—

Staff

Pen Test Hackfest Summit

—

Ed Skoudis