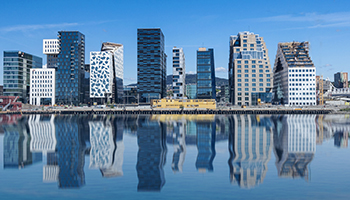 Welcome to Oslo 2017
5 courses
5 instructors
2 disciplines
Cyber Security Training in Oslo 2017
SANS Oslo 2017 takes place 6-11 February, at the Radisson Blu Plaza Hotel.
Choose from 5 hands-on cyber security courses.
Prepare for: GCIA, GCIH, GWAPT, GPEN and GCFA Certifications.
Take SANS Training in a classroom-like environment and under the supervision of a SANS Instructor.
The Radisson Blu Plaza is next door to the Oslo Central station.
Experience the SANS Promise. "You will learn important and immediately useful techniques that can be put to work as soon as you return to your office."
Instructors Teaching at SANS Oslo 2017
The following SANS Instructors will be teaching courses in Oslo:
Raul Siles - Raul has over a decade's experience performing technical security services, and innovating offensive and defensive solutions. He is a GIAC Security Expert.
Jess Garcia - With 20 years of experience, Jess is an internationally recognised expert in the fields of digital forensics, incident response, and malware analysis.
Steve Armstrong - Steve began working in security in 1994, whilst in the RAF. He now provides penetration testing and incident response services for some of the biggest names in gaming, music and media.
Erik Van Buggenhout: Erik is head of technical security services for a Brussels-based IT security firm.
Jonathan Ham - Jonathan specialises in large-scale enterprise security issues and has worked with many Federal agencies. He holds several GIAC Certifications and is a member of the GIAC Advisory Board.