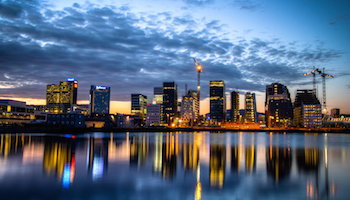 Welcome to Oslo 2015
2 courses
2 instructors
1 disciplines
Join us for SANS Oslo 2015 at the Scandic Solli Hotel from 23rd until 28th March 2015.
The event hosts two vital training courses led by SANS Instructors, including SANS' hugely popular SEC401: Security Essentials Bootcamp style, which provides intensive and wide-ranging cyber security training with hands-on lab exercises.
In addition SANS Instructor Raul Siles leads SEC542: Web App Penetration Testing and Ethical Hacking, which provides current and in-depth skills training for professional web application penetration testing.
Click on the links below for course descriptions and full schedule information and reserve a place by clicking on 'Register Now' top right.