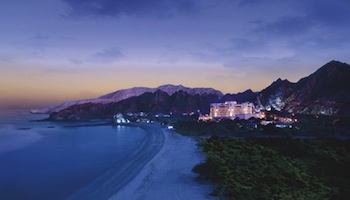 Welcome to Oman 2013
2 courses
2 instructors
1 disciplines
SANS brings world-class information security training to Oman. Taking place at the 5-star Al Bustan Palace hotel in Muscat, SANS Oman 2013 presents two of SANS' most popular courses.
SEC401: Security Essentials covers all of the core areas of security and is ideal for those looking to develop their existing core understanding of technology, networks and security.
SEC566: Implementing and Auditing the Twenty Critical Security Controls teaches how to master the specific techniques and tools needed to implement and audit the Critical Controls. The British governments Center for the Protection of National Infrastructure describes these 20 Controls as the baseline of high-priority information security measures and controls that can be applied across an organisation in order to improve its cyber defence.