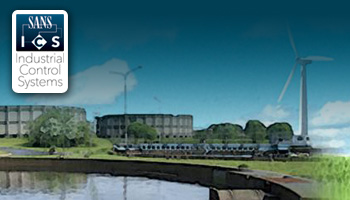 Welcome
6 courses
5 instructors
1 disciplines
Click here to view the summit agenda.
Dates:

Pre-Summit Courses: February 6-11, 2013
Summit: February 12-13, 2013
Post-Summit Courses: February 14-15, 2013
Summit Venue:

Walt Disney World Disney's Yacht & Beach Club
1700 Epcot Resorts Boulevard
Lake Buena Vista, FL 32830

Reservations & Discounted Park Tickets

: http://www.mydisneymeetings.com/sans2013
The 8th Annual SCADA and Process Control System Security Summit will be held in Orlando, Florida at Disney's Yacht & Beach Club Resort on February 12-13, 2013, with in-depth, hands-on pre technical courses on February 6-11 and post-Summit courses on February 14-15.
The Summit brings together the program managers, control systems engineers, IT security professionals and critical infrastructure protection specialists from asset owning and operating organizations along with control systems and security vendors who have innovative solutions for improving security. Along with government and research leaders, they are coming together to learn and discuss the newest and most challenging cyber security risks to control systems and the most effective defenses. The Security Summit is an action conference designed so that every attendee leaves with new tools and techniques they can put to work immediately when they return to their office.
The Summit is the place to come and interact with top SCADA experts, key government personnel, researchers and asset owners at the multiple special networking events.
In addition to the Summit, you will be able to attend technical courses led by the top SCADA experts that will provide a deep dive into how to combat the Advanced Persistent Threat.
If you are interested in speaking on a panel or presenting a case study at the Summit, please contact Summit Content Manager Jennifer Santiago.
Benefits you will gain from attending:
Gain the most current information regarding SCADA and Control System threats and learn how to best prepare to defend against them.
Hear what works and what doesn't work from peer organizations.
Network with the top individuals in the field of SCADA Security
Leave the Summit with solutions that you can immediately put to use in your organization
What Will You Learn & Who Should Attend?
Learn the most critical security challenges in implementing smart meters and smart grid. Learn what the US is doing with its $4.8 billion in Smart Grid funding to ensure these systems do not create new risks.
Plant Managers, Engineering and Operations Management, Project Managers, Automation and Control Managers, Process Control and SCADA Engineers, Plant Engineers


Learn the lessons discovered by leading process control user organizations throughout the world, and what your process control vendor may be doing to boost the defenses on systems already deployed, and on new systems.
Information Security and IT Professionals in Organizations that Deploy Industrial Control Systems


Learn why control systems are so difficult to protect and arm yourself with clear case studies showing what has been done and what can be done to protect SCADA and other control systems. Learn the language of control systems so you can be of more help to the engineers who plan and deploy such systems.
Control System Vendor Developers and Integrators


Understand the requirements and constraints faced by owners and operators of automation systems. Determine the state of the art in control system security as a benchmark for your own future planning.
Government Leaders Responsible for Policy and Regulation of Utilities and Other Process Control Users


Better understand what government can and cannot do by learning the requirements, constraints, and current capabilities available to secure critical control systems.
Academic and Research Laboratory Leaders
Determine the most challenging and important questions that will shape your process control security research agendas.
Advisory Council
Michael J. Assante, President & CEO, National Board of Information Security Examiners; SCADA Summit Chair
Brad Hegrat, Manager - Industrial Security, Rockwell Automation
Robert Huber, Co-Founder, Critical Intelligence
Patrick Miller, President & CEO, EnergySec
Alan Paller, Director of Research, SANS Institute
Jonathan Pollet, CAP, CISSP, PCIP, Founder/Principal Consultant, Red Tiger Security
Tim Roxey, Chief Cyber Security Officer, North American Electric Reliability Company (NERC)
Rita Wells, Electric Sector Program Lead, Idaho National Laboratory