Back to the (Cyber) Future: Tomorrow's Cybersecurity Relies on Today's Asset Management
Andrew Senko

Monday, September 21st, 12:30pm - 1:15pm
The future of cybersecurity means more chaos. More assets, more asset types, more employees bringing more devices, and more solutions needed to secure them. And with more complexity comes more uncertainty. Do we know how many devices we have? Are our security solutions properly deployed and up to date? Are our security controls working?
Complexity is inevitable so how do we ensure we know what we have? By arming ourselves with the right tools, technology, and processes to better manage the chaos.
This lunch and learn will explore:
Why cybersecurity asset management is at the top of CISOs priorities
The massive challenge that comes with aggregating disparate data sets
How tools built specifically for cybersecurity asset management are helping real teams at real organizations discover security coverage gaps, and validate and enforce security policies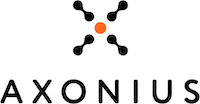 ---
Bonus Sessions
The following bonus sessions are open to all paid attendees at no additional cost. There are many different types of events that fall into these categories:
SANS@Night: Evening presentations given after day courses have ended. This category includes Keynotes.
Special Events: SANS-hosted events and other non-technical recreational offerings. This category includes, but is not limited to, Receptions and Information Tables.