The 1/10/60 Minute Challenge: Defenders Win, Adversaries Lose
Bevan Docherty, Field Sales Engineer

Thursday, September 12th, 12:30pm - 1:15pm
CrowdStrike's 2018 Global Threat Report details how adversaries typically dwell for 1 hour and 58 minutes before taking action after they've initially gained access to a machine. This Breakout time, is all the time until an intruder jumps from the machine thatās initially compromised and moves laterally through your network.
This is a crucial window to stop the breach, but is not the only metric you need to know. When an attack is in progress, you have on average of one minute to detect it, 10 minutes to understand it and one hour to contain it. Is your organization ready to meet the 1/10/60 minute challenge?
Join CrowdStrike security experts for an important, in-depth discussion of the common hurdles organizations face in establishing an effective IR process. You will also learn how next-gen technology including endpoint detection and response (EDR) can help you overcome them.
Attend this session to hear CrowdStrike experts discuss:
What breakout time is and what it means for defenders that are responding to attacks in real time
How the incident response process unfolds and the barriers that keep organizations from mounting a rapid and efficient response
The key steps you can take to improve your organizationās ability to rapidly detect, investigate and remediate threats
Best practices for preventing, detecting in less than 1 minute, analyzing in less than 10 minutes, and responding in less than 60 minutes to stop adversaries
When you can detect, analyze, and recover before the 1 hour and 58 minutes from initial compromise, you WIN, and the adversaries LOSE!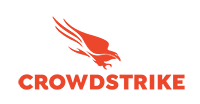 ---
Bonus Sessions
The following bonus sessions are open to all paid attendees at no additional cost. There are many different types of events that fall into these categories:
SANS@Night: Evening presentations given after day courses have ended. This category includes Keynotes.
Special Events: SANS-hosted events and other non-technical recreational offerings. This category includes, but is not limited to, Receptions and Information Tables.
Vendor: Events hosted by external vendor exhibitors.
Lunch & Learn: Short presentations given during the lunch break.
Tuesday, September 10
| Session | Speaker | Time | Type |
| --- | --- | --- | --- |
| Coffee & Donuts with the Graduate Students | — | Tuesday, September 10th, 7:30am - 9:00am | Reception |
| One Ring to Rule them All - Moving Beyond SIEM: Collect, Detect, and Respond | David Swift, Principal Architect - Security Analytics | Tuesday, September 10th, 12:30pm - 1:15pm | Lunch and Learn |
| The Importance of Threat Intelligence Management | Julio Martin, Senior Sales Engineer | Tuesday, September 10th, 12:30pm - 1:15pm | Lunch and Learn |
| Secure and Protect Your Users Everywhere | Nitin Kumar, Technical Marketing Engineer, Cloud Security | Tuesday, September 10th, 12:30pm - 1:15pm | Lunch and Learn |
| Addressing Alert Overload with a Threat-Centric SOAR | Steve Salinas, Director of Product Marketing | Tuesday, September 10th, 12:30pm - 1:15pm | Lunch and Learn |
| Evade Me If You Can: An Inside Look at Malware Evasion Techniques | Ben Abbott, Solutions Engineer | Tuesday, September 10th, 12:30pm - 1:15pm | Lunch and Learn |
| Women's CONNECT | — | Tuesday, September 10th, 6:00pm - 7:00pm | Reception |
| GIAC Overview Presentation | Jeff Frisk | Tuesday, September 10th, 6:15pm - 7:00pm | Special Events |
| Cisco Product Test Drive | Jesse Munos, Technical Marketing Enginer | Tuesday, September 10th, 6:30pm - 8:30pm | Vendor Event |
| Active Industrial Control System Cyber Defense - Colonel Mustard...Candlestick...Kitchen | Dean Parsons | Tuesday, September 10th, 7:15pm - 8:15pm | SANS@Night |
| CYA by Using CIA Correctly For A Change | Keith Palmgren | Tuesday, September 10th, 7:15pm - 8:15pm | SANS@Night |
| Kerberos & Attacks 101 | Tim Medin | Tuesday, September 10th, 7:15pm - 8:15pm | SANS@Night |
| Moving Past Just Googling It: Harvesting and Using OSINT | Micah Hoffman | Tuesday, September 10th, 8:15pm - 9:15pm | SANS@Night |
| Who's in your wallet? Capital One Debrief & Post Mortem | Eric Johnson | Tuesday, September 10th, 8:15pm - 9:15pm | SANS@Night |
Wednesday, September 11
| Session | Speaker | Time | Type |
| --- | --- | --- | --- |
| Vendor Solutions Expo | — | Wednesday, September 11th, 12:00pm - 1:30pm | Vendor Event |
| Vendor Solutions Expo | — | Wednesday, September 11th, 5:15pm - 6:15pm | Vendor Event |
| Fidelis Product Test Drive | Dr. Abdul Rahman, Chief Scientist and Justin Swisher, MDR Threat Hunter | Wednesday, September 11th, 6:30pm - 8:30pm | Vendor Event |
| The Data Privacy Imperative | Ben Wright | Wednesday, September 11th, 7:15pm - 8:15pm | SANS@Night |
| Failing to Succeed in Cyber Security and Risk Management | My-Ngoc Nguyen | Wednesday, September 11th, 7:15pm - 8:15pm | SANS@Night |
| Top 10 Writing Mistakes in Cybersecurity and How You Can Avoid Them | Lenny Zeltser | Wednesday, September 11th, 7:15pm - 8:15pm | SANS@Night |
| Automated Adversary Emulation using Caldera | Erik Van Buggenhout | Wednesday, September 11th, 7:15pm - 8:15pm | SANS@Night |
| Modern Information Security: Forget Cyber, It's All About AppSec | Adrien de Beaupre | Wednesday, September 11th, 8:15pm - 9:15pm | SANS@Night |
Thursday, September 12
| Session | Speaker | Time | Type |
| --- | --- | --- | --- |
| The 1/10/60 Minute Challenge: Defenders Win, Adversaries Lose | Bevan Docherty, Field Sales Engineer | Thursday, September 12th, 12:30pm - 1:15pm | Lunch and Learn |
| What Are You Doing to Protect Your Enterprise from Fileless Malware? | Mike Myers, Director - Threat Intelligence | Thursday, September 12th, 12:30pm - 1:15pm | Lunch and Learn |
| Effective Application Security in DevOps | Ed Arnold, Security Solutions Architect | Thursday, September 12th, 12:30pm - 1:15pm | Lunch and Learn |
| Extend IoT connectivity with Zero Trust | Teddy Nicoghosian, Director of Technical Marketing and Rene Paap, Senior Product Marketing Manager | Thursday, September 12th, 12:30pm - 1:15pm | Lunch and Learn |
| Using Observed Privilege to strengthen zero trust access | Marcus Hartwig, Senior Product Marketing Manager | Thursday, September 12th, 12:30pm - 1:15pm | Lunch and Learn |
| Take a Glance inside a Cyber Security Operations Center [SOC] | Brian Knopp, Senior Presales Engineer | Thursday, September 12th, 12:30pm - 1:15pm | Lunch and Learn |