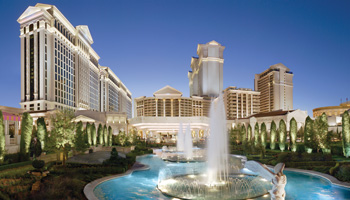 Welcome to Network Security 2016
38 courses
38 instructors
6 disciplines
Information Security Training in Las Vegas NV
Information security training in Las Vegas from SANS Institute, the global leader in information security training. At SANS Network Security 2016, SANS offers more than 45 hands-on, immersion-style security training courses taught by real-world practitioners. The site of Network Security, September 10-19, is Caesars Palace, the majestic Las Vegas hotel! View the complete schedule below.
Event Schedule
One-Day Courses: Begin on Sunday, September 18
Two-Day Courses: Begin on Saturday, September 10
Four-Day Courses:

DEV541 begins Wednesday, September 14
DEV544 begins Saturday, September 10

The rest of the Four-, Five-, and Six-Day Courses: Begin on Monday, September 12
NetWars Tournaments: Thursday, September 15 and 16 at 6:30 p.m.
Many of our courses, which cover all disciplines, are associated with a GIAC Certification and OnDemand Bundles. Get outstanding Cybersecurity training from SANS incomparable instructors and take advantage of your annual networking opportunity. Read More
Available Courses
Title
Certification
Instructor

New

SEC504: Hacker Tools, Techniques, Exploits and Incident Handling
GCIH
Michael Murr


New

SEC575: Mobile Device Security and Ethical Hacking
GMOB
Joshua Wright


New

SEC642: Advanced Web App Penetration Testing, Ethical Hacking, and Exploitation Techniques

—

Justin Searle


New

FOR508: Advanced Digital Forensics, Incident Response, and Threat Hunting
GCFA
Rob Lee


New

FOR578: Cyber Threat Intelligence

—

Jake Williams

SEC301: Intro to Information Security
GISF
Keith Palmgren

SEC401: Security Essentials Bootcamp Style
GSEC
Paul A. Henry

SEC501: Advanced Security Essentials - Enterprise Defender
GCED
Bryan Simon

SEC503: Intrusion Detection In-Depth
GCIA
Mike Poor

SEC505: Securing Windows and PowerShell Automation
GCWN
Jason Fossen

SEC511: Continuous Monitoring and Security Operations
GMON
Seth Misenar

SEC522: Defending Web Applications Security Essentials
GWEB
Johannes Ullrich, Ph.D.

SEC542: Web App Penetration Testing and Ethical Hacking
GWAPT
Micah Hoffman

SEC560: Network Penetration Testing and Ethical Hacking
GPEN
Ed Skoudis

SEC566: Implementing and Auditing the Critical Security Controls - In-Depth
GCCC
James Tarala

SEC573: Python for Penetration Testers
GPYC
Jonathan Thyer

SEC580: Metasploit Kung Fu for Enterprise Pen Testing

—

Eric Conrad

SEC617: Wireless Ethical Hacking, Penetration Testing, and Defenses
GAWN
Larry Pesce

SEC660: Advanced Penetration Testing, Exploit Writing, and Ethical Hacking
GXPN
James Lyne

SEC760: Advanced Exploit Development for Penetration Testers

—

Stephen Sims

FOR408: Windows Forensic Analysis
GCFE
Chad Tilbury

FOR518: Mac Forensic Analysis

—

Sarah Edwards

FOR572: Advanced Network Forensics and Analysis
GNFA
Philip Hagen

FOR585: Advanced Smartphone Forensics
GASF
Heather Mahalik

FOR610: Reverse-Engineering Malware: Malware Analysis Tools and Techniques
GREM
Lenny Zeltser

MGT414: SANS Training Program for CISSP® Certification
GISP
Eric Conrad

MGT415: A Practical Introduction to Cyber Security Risk Management

—

James Tarala

MGT433: Securing The Human: How to Build, Maintain and Measure a High-Impact Awareness Program

—

Lance Spitzner

MGT512: SANS Security Leadership Essentials For Managers with Knowledge Compression™
GSLC
G. Mark Hardy

MGT514: IT Security Strategic Planning, Policy, and Leadership

—

Frank Kim

MGT525: IT Project Management, Effective Communication, and PMP® Exam Prep
GCPM
Jeff Frisk

AUD440: Critical Security Controls: Planning, Implementing, and Auditing

—

Chris Christianson

AUD507: Auditing & Monitoring Networks, Perimeters & Systems
GSNA
David Hoelzer

LEG523: Law of Data Security and Investigations
GLEG
Benjamin Wright

ICS410: ICS/SCADA Security Essentials
GICSP
Eric Cornelius

ICS515: ICS Active Defense and Incident Response

—

Robert M. Lee
Mark Bristow

HOSTED: Health Care Security Essentials

—

Greg Porter

HOSTED: Physical Penetration Testing

—

The CORE Group


Sold Out

Core NetWars Tournament - Add-on
FREE when taking a course, registration required

—

Jeff McJunkin

DFIR NetWars Tournament - Add-on
FREE when taking a course, registration required

—

Rob Lee
Chad Tilbury