Live Attack Visualization and Analysis for the Enterprise SOC
Bill Gardner, Sr. Director of Products at Bromium

Thursday, September 19th, 12:30pm - 1:15pm
LAVA technology, built on Bromium endpoint microvirtualization, automatically correlates and records the entire malware kill chain of advanced and unknown attacks in real time for immediate use by security teams. Weâll be demonstrating this capability with live malware samples and examples of how LAVA can bolster your defenses.
Bill Gardner is Sr. Director of Products at Bromium. Bill has been a member of the information security community since 1980 and has worked at companies such as Websense and McAfee and served as a cryptographic systems engineer in the US Air Force Electronic Security Command.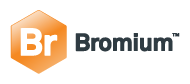 ---
Bonus Sessions
The following bonus sessions are open to all paid attendees at no additional cost. There are many different types of events that fall into these categories:
SANS@Night: Evening presentations given after day courses have ended. This category includes Keynotes.
Special Events: SANS-hosted events and other non-technical recreational offerings. This category includes, but is not limited to, Receptions and Information Tables.
Vendor: Events hosted by external vendor exhibitors.
Lunch & Learn: Short presentations given during the lunch break.
Tuesday, September 17
| Session | Speaker | Time | Type |
| --- | --- | --- | --- |
| How to Become a SANS Instructor | Eric Conrad, Certified Instructor | Tuesday, September 17th, 12:30pm - 1:15pm | Lunch and Learn |
| Fortinet Next Generation Firewalls | Justin Kallhoff, CEO, Infogressive | Tuesday, September 17th, 12:30pm - 1:15pm | Lunch and Learn |
| Making the GRC Grade - How to Realize Continuous Compliance NAC Real-time Visibility and Automated Control Applied to IT-GRC | William Chitty, Dir. Of Technology – Partner Enablement, ForeScout Technologies | Tuesday, September 17th, 12:30pm - 1:15pm | Lunch and Learn |
| Beatings by Phishers Will Continue Until Awareness Improves | Aaron Higbee; PhishMe Co-Founder & CTO | Tuesday, September 17th, 12:30pm - 1:15pm | Lunch and Learn |
| Vulnerability Management Programs - The Good, the Bad and the Broken | Bill Olson, Director, Vulnerability Management (SME), Qualys | Tuesday, September 17th, 12:30pm - 1:15pm | Lunch and Learn |
| Delivering Situational Awareness - Putting the Critical Security Controls to Work | Brian Mehlman, Senior Director of Product Management, EiQ Networks | Tuesday, September 17th, 12:30pm - 1:15pm | Lunch and Learn |
| Defending Against APTs - Challenges & What to Look for in a Solution | Kangwarn Chinthammit, Sr. Staff Technical Marketing Manager, FireEye | Tuesday, September 17th, 12:30pm - 1:15pm | Lunch and Learn |
| Tenable, the SANS 20 Critical Security Controls, and You; The Basics and Beyond | Jack Daniel, Product Manager, Tenable Network Security | Tuesday, September 17th, 12:30pm - 1:15pm | Lunch and Learn |
| DDoS in the Enterprise: Defending against an evolving threat landscape | Stephen Gates, Chief Technology Evangelist, Corero | Tuesday, September 17th, 12:30pm - 1:15pm | Lunch and Learn |
| Have no fear - DFIR is here! | Rob Lee, Chad Tilbury, Alissa Torres, and Lenny Zeltser | Tuesday, September 17th, 6:45pm - 8:15pm | SANS@Night |
| Effective Phishing that Employees Like | Lance Spitzner | Tuesday, September 17th, 7:15pm - 8:15pm | SANS@Night |
| SANS Technology Institute Master's Presentation | Courtney Imbert | Tuesday, September 17th, 7:15pm - 7:55pm | Special Events |
| Windows Exploratory Surgery with Process Hacker | Jason Fossen | Tuesday, September 17th, 8:15pm - 9:30pm | SANS@Night |
| Securing The Kids | Lance Spitzner | Tuesday, September 17th, 8:15pm - 9:15pm | SANS@Night |
| SANS Technology Institute Master's Presentation | George Khalil | Tuesday, September 17th, 8:15pm - 8:55pm | Special Events |
| 'Open Mic Night' | — | Tuesday, September 17th, 9:30pm - 11:30pm | Special Events |
Wednesday, September 18
| Session | Speaker | Time | Type |
| --- | --- | --- | --- |
| Solutions Expo | — | Wednesday, September 18th, 12:00pm - 1:30pm | Vendor Event |
| Solutions Expo | — | Wednesday, September 18th, 5:00pm - 7:00pm | Vendor Event |
| InfoSec Vertigo: Small Medical Lab Wages War Against InfoSec Vendor, US Government, and Big DC Law Firm | Benjamin Wright and Michael Daugherty, President of LabMD | Wednesday, September 18th, 7:15pm - 8:15pm | SANS@Night |
| Active Defense, Crime, and Punishment: New Tools to Find Bad People | John Strand | Wednesday, September 18th, 7:15pm - 8:15pm | SANS@Night |
| SANS Technology Institute Master's Presentation | Trenton Bond | Wednesday, September 18th, 7:15pm - 7:55pm | Special Events |
| Industrial (In)Security â How we got here and where to go next | Graham Speake | Wednesday, September 18th, 7:15pm - 8:15pm | SANS@Night |
| The Security Impact of IPv6 | Johannes Ullrich | Wednesday, September 18th, 8:15pm - 9:15pm | SANS@Night |
| Information Assurance Metrics: Practical Steps to Measurement | James Tarala | Wednesday, September 18th, 8:15pm - 9:15pm | SANS@Night |
| SANS Technology Institute Master's Presentation | Mason Pokladnik | Wednesday, September 18th, 8:15pm - 8:55pm | Special Events |
Thursday, September 19
| Session | Speaker | Time | Type |
| --- | --- | --- | --- |
| Live Attack Visualization and Analysis for the Enterprise SOC | Bill Gardner, Sr. Director of Products at Bromium | Thursday, September 19th, 12:30pm - 1:15pm | Lunch and Learn |
| Targeted, Wire-speed Yara Analysis for Real-time Malware Prevention | Mike Nichols, Senior Product Manager, General Dynamics Fidelis Cybersecurity | Thursday, September 19th, 12:30pm - 1:15pm | Lunch and Learn |
| Party Like it's 1999 - Retina Vulnerability Scanner: Then and Now | Morey Haber, Sr. Director, Program Management, BeyondTrust | Thursday, September 19th, 12:30pm - 1:15pm | Lunch and Learn |
| The Power of Lossless Packet Capture (1G-100G) & Real-time Netflow | Boni Bruno, Senior Sales Engineer, Emulex | Thursday, September 19th, 12:30pm - 1:15pm | Lunch and Learn |
| GIAC Program Overview | Jeff Frisk, GIAC Director | Thursday, September 19th, 6:00pm - 6:30pm | Special Events |
| SANS Technology Institute Open House | Dr. Toby Gouker, Provost | Thursday, September 19th, 6:30pm - 7:00pm | Special Events |
| Crayons Never Uploaded Our Stuff to the Internet! | Kevin Johnson | Thursday, September 19th, 7:15pm - 8:15pm | SANS@Night |
| Hacker Guard Quarterly Briefing | John Strand | Thursday, September 19th, 7:15pm - 8:45pm | SANS@Night |
| Hacking Your Friends and Neighbors For Fun | Joshua Wright | Thursday, September 19th, 8:15pm - 9:15pm | SANS@Night |
| How the West was Pwned | G. Mark Hardy | Thursday, September 19th, 8:15pm - 9:15pm | SANS@Night |
Friday, September 20
| Session | Speaker | Time | Type |
| --- | --- | --- | --- |
| Connecting Security to the Business using SANS 20 CSC | Katherine Brocklehurst, Senior Product Marketing Manager, Tripwire | Friday, September 20th, 12:30pm - 1:15pm | Lunch and Learn |
| Sick Anti-analysis Mechanisms in the Wild | Alissa Torres | Friday, September 20th, 7:15pm - 8:15pm | SANS@Night |
| Introducing the CompTIA CASP Exam | Seth Misenar | Friday, September 20th, 7:15pm - 8:15pm | SANS@Night |
| Applying the 32 Zombieland Rules to IT Security | Larry Pesce | Friday, September 20th, 8:15pm - 9:15pm | SANS@Night |