Efficient Vulnerability Management with Penetration Testing
Alex Horan, Project Manager

Wednesday, September 21st, 12:30pm - 1:15pm
This talk will be an opportunity for attendees to see a live demonstration of automated penetration-testing. In just minutes attendees will see CORE IMPACT safely exploit vulnerabilities in a target network, replicating the kinds of access an intruder could achieve, and proving actual paths of attacks that must be eliminated.
As a Product Manager at Core Security Technologies, Alex Horan is responsible for driving development of Core's desktop family of automated security testing solutions, including design of the products' functional capabilities and technical architecture.
Horan most recently spearheaded development of WebVerify, the company's solution for automated Web Application Security testing, WebVerify goes beyond testing the web application to illustrate how vulnerabilities in the web application can lead to exposures in the connected environment.
Having worked previously in operational security roles for a range of large and mid-sized companies, Alex has over 15 years of experience working with hardware and software-based security tools, vulnerability assessment and penetration testing technologies, and systems and network administration and auditing.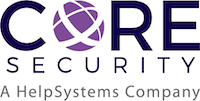 ---
---
Bonus Sessions
The following bonus sessions are open to all paid attendees at no additional cost. There are many different types of events that fall into these categories:
SANS@Night: Evening presentations given after day courses have ended. This category includes Keynotes.
Special Events: SANS-hosted events and other non-technical recreational offerings. This category includes, but is not limited to, Receptions and Information Tables.
Vendor: Events hosted by external vendor exhibitors.
Lunch & Learn: Short presentations given during the lunch break.
Monday, September 19
| Session | Speaker | Time | Type |
| --- | --- | --- | --- |
| The Dark Side of Social Networks: Malware & Fraud | Dr. Paul Judge, Chief Research Officer | Monday, September 19th, 12:30pm - 1:15pm | Lunch and Learn |
| Spear Phishing: The truth behind Night Dragon, Aurora, and APT | Rohyt Belani, CEO, PhishMe Inc. | Monday, September 19th, 12:30pm - 1:15pm | Lunch and Learn |
| Unified Security Monitoring | Serge Nadon, Sales Engineer | Monday, September 19th, 12:30pm - 1:15pm | Lunch and Learn |
| Eyes on the Prize: Protecting Your Valuable Assets | Shawn Munoz, Senior Sales Engineer, ArcSight - an HP Company | Monday, September 19th, 12:30pm - 1:15pm | Lunch and Learn |
| There Has To Be a Better Way. | Will Irace, Director of Research & Services | Monday, September 19th, 12:30pm - 1:15pm | Lunch and Learn |
| How to Become a SANS Instructor | Eric Conrad | Monday, September 19th, 12:30pm - 1:15pm | Special Events |
Tuesday, September 20
Session
Speaker
Time
Type
Vendor Expo
—
Tuesday, September 20th, 12:00pm - 1:30pm
Tuesday, September 20th, 5:00pm - 7:00pm
Vendor Event
Vendor Sponsored Lunch Session
—
Tuesday, September 20th, 12:00pm - 1:30pm
Vendor Event
Vendor Welcom Reception
—
Tuesday, September 20th, 5:00pm
Vendor Event
Book Signing - SANS Published Authors
—
Tuesday, September 20th, 6:00pm - 6:30pm
Vendor Event
Securing The Kids
Lance Spitzner
Tuesday, September 20th, 7:15pm - 8:15pm
SANS@Night
Securing The Human
Lance Spitzner
Tuesday, September 20th, 8:15pm - 9:15pm
SANS@Night
Wednesday, September 21
| Session | Speaker | Time | Type |
| --- | --- | --- | --- |
| Building Trusted Clouds | Ravi Kumar, Group Manager | Wednesday, September 21st, 12:30pm - 1:15pm | Lunch and Learn |
| Efficient Vulnerability Management with Penetration Testing | Alex Horan, Project Manager | Wednesday, September 21st, 12:30pm - 1:15pm | Lunch and Learn |
| Building an APT Protection Plan | Joshua McCarthy, Systems Consulting Engineer | Wednesday, September 21st, 12:30pm - 1:15pm | Lunch and Learn |
| Adding Rich Access Control and Audit Logging to Windows Applications | Andy Milford and Andy Hopper | Wednesday, September 21st, 12:30pm - 1:15pm | Lunch and Learn |
| Network Security Evolved: Enabling DNSSEC | Johannes Ullrich, Ph.D. | Wednesday, September 21st, 6:15pm - 7:15pm | SANS@Night |
| Windows Exploratory Surgery with Process Hacker | Jason Fossen | Wednesday, September 21st, 8:15pm - 9:15pm | SANS@Night |
Thursday, September 22
| Session | Speaker | Time | Type |
| --- | --- | --- | --- |
| GIAC Program Overview | Jeff Frisk | Thursday, September 22nd, 6:00pm - 7:00pm | Special Events |
| Big Brother Forensics: You Can Run but You Can't Hide! | Chad Tilbury | Thursday, September 22nd, 6:15pm - 8:45pm | SANS@Night |
| NetWars | — | Thursday, September 22nd, 6:30pm - 9:30pm | Special Events |
| SANS Technology Institute Brief | Stephen Northcutt | Thursday, September 22nd, 7:00pm - 7:45pm | Special Events |
| Emerging Trends in the Law of Information Security and Investigations | Ben Wright | Thursday, September 22nd, 7:15pm - 8:15pm | SANS@Night |
| How to Steal a Million: Exploitation in a Web-connected World | Kevin Johnson | Thursday, September 22nd, 8:15pm - 9:15pm | SANS@Night |