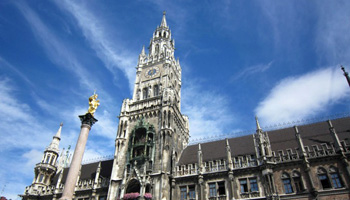 Welcome to Munich 2015
6 courses
6 instructors
4 disciplines
SANS invites you to join us for SANS Munich 2015, running from Monday 23rd February until Saturday 7th March at the Munich Marriott Hotel.
This 2 week training event will host 6 courses covering 4 disciplines including ICS410: ICS/SCADA Security Essentials led by SANS Instructor Justin Searle and the highly popular SEC401: Security Essentials Bootcamp Style led by Ted Demopoulos. Other course topics will include Pen Testing, Ethical Hacking, Exploit Writing, Forensic Analysis and Auditing
Bonus evening socialising and networking opportunities will also be available involving SANS Instructors and fellow industry specialists.
Click on links below for more information or register online now by clicking the 'Register Now' button.