Lunch & Learn , Presented by ForeScout & FiberLink
BYOD / CYOD Security at the Intersection of NAC and MDM

Scott Gordon, CISSP, Vice President, ForeScout and Clint Adams CISSP, Director of Mobile Technology Solutions, MaaS360 by Fiberlink

Friday, May 31st, 11:30am - 1:00pm
You've got the green light to speed up your enterprise mobility initiatives. You are well informed about the threats and risk. You've been deluged with tool options. So what critical control mechanisms should you consider in order to achieve successful BYOD / CYOD adoption while enforcing policy. This luncheon session pinpoints where, when and how Network Access Control and Mobile Device Management effectuates controls across device, user, network, application and data. Gain insight into uncommon capabilities, advantages and constraints with regards to how NAC and MDM can be applied to rapidly implement and safeguard personal and mobile device use at your company.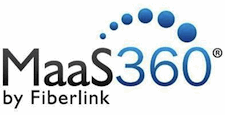 ---
Bonus Sessions
The following bonus sessions are open to all paid attendees at no additional cost. There are many different types of events that fall into these categories:
Special Events: SANS-hosted events and other non-technical recreational offerings. This category includes, but is not limited to, Receptions and Information Tables.
Lunch & Learn: Short presentations given during the lunch break.
Thursday, May 30
| Session | Speaker | Time | Type |
| --- | --- | --- | --- |
| Breakfast & Learn, Presented by Bradford Networks & AirWatch | Michael Killoran, VP Worldwide Sales, Bradford Networks; Rob McLeroy, Channel Manager, AirWatch | Thursday, May 30th, 7:45am - 8:45am | Special Events |
| Lunch & Learn , Presented by Cellebrite | Sonny Farinas, Director, Forensic Sales, Cellebrite USA; Lee Papathanasiou, Technical & Sales Engineer, Cellebrite USA | Thursday, May 30th, 12:30pm - 1:40pm | Lunch and Learn |
Friday, May 31
| Session | Speaker | Time | Type |
| --- | --- | --- | --- |
| Breakfast & Learn, Presented by SAP | Milja Gillespie, Director – Mobility Product Marketing, SAP; Alex Guitman, Head of Global IT Business Continuity, SAP; Tushar Patel, Director – Product Marketing, Mocana; Aaron Ingold, Association Manager – Mobility Development, NuVasive | Friday, May 31st, 7:45am - 8:45am | Special Events |
| Lunch & Learn , Presented by ForeScout & FiberLink | Scott Gordon, CISSP, Vice President, ForeScout and Clint Adams CISSP, Director of Mobile Technology Solutions, MaaS360 by Fiberlink | Friday, May 31st, 11:30am - 1:00pm | Lunch and Learn |