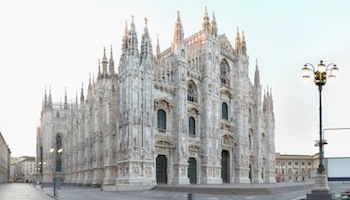 Welcome to Milan 2017
2 courses
2 instructors
2 disciplines
Cyber Security Training in Milan 2017
SANS Milan 2017 takes place 12 - 17 June at the Rosa Grand Milano Hotel.
Choose from 2 hands-on cyber security courses: SEC660: Advanced Penetration Testing, Exploit Writing and Ethical Hacking (In English) and FOR508: Advanced Digital Forensics, Incident Response, and Threat Hunting (In Italian)
Prepare for: GXPN and GCFA Certifications.
Take SANS Training in a classroom-like environment and under the supervision of a SANS Instructor.
The following SANS Instructors will be teaching courses at SANS Milan 2017:
James Lyne: James is Global Head of Security Research at the security firm Sophos. He is a self-professed 'massive geek' and has technical expertise spanning a variety of the security domains from forensics to offensive security. James has worked with many organisations on security strategy, handled a number of severe incidents and is a frequent industry advisor. He is a certified instructor at the SANS Institute and is often a headline presenter at industry conferences.
Francesco Picasso: Francesco is co-founder of Reality Net System Solutions, an Italian consulting company specialising in InfoSec and Digital Forensics. He performs digital investigations on a daily basis as a DFIR consultant for the public sector and for private companies, trying to implement processes, methodologies and tools to improve the efficiency and effectivness of their required activities. Often called on as a Court Expert Witness, he is also an external member of private companies C-SOC and C-CERT teams.