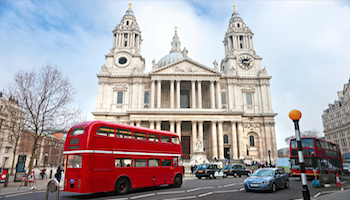 Welcome to MGT433 at London Summer 2016
1 courses
1 instructors
1 disciplines
Cyber Security Management Training In London
This training event takes place on 7-8 July 2016, at the Grand Connaught Rooms in central London.
MGT433 is led by Lance Spitzner - SANS Securing The Human's Research and Community Director.
MGT433 teaches students about The Security Awareness Maturity Model and how to use it as the roadmap for an awareness programme.
The course also teaches how to:
Effectively engage and communicate within an organisation.
Identify and mitigate the top human risks to an organisation.
Sustain a security awareness programme, including updating content and communication methods.
Change an organisation's culture.
Measure the impact of an awareness programme, track reduction in human risk, and communicate the campaign's value to management.
Instructor Teaching at MGT433 During London Summer 2016
Lance Spitzner will be leading MGT433 at London Summer. Lance started his security career with Sun Microsystems. He invented and developed the concept of honeypots and founded the Honeynet Project.
Lance is Research and Community Director, SANS Security Awareness.