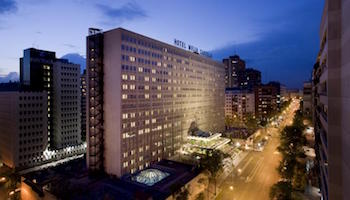 Welcome to Madrid 2017
4 courses
4 instructors
2 disciplines
Cyber Security Training in Madrid 2017
SANS Madrid 2017 takes place 29 May - 3 June at Melia Castilla.
Choose from 4 hands-on cyber security courses.
Prepare for: GCIH, GMOB and GCFA Certifications.
Take SANS Training in a classroom-like environment and under the supervision of a SANS Instructor.
The following SANS Instructors will be teaching courses in Madrid:
Jess Garcia - With 20 years of experience, Jess is an internationally recognised expert in the fields of digital forensics, incident response, and malware analysis.
Steve Armstrong - Steve began working in security in 1994, whilst in the RAF. He now provides penetration testing and incident response services for some of the biggest names in gaming, music and media.
Raul Siles - Raul has over a decade's experience performing technical security services, and innovating offensive and defensive solutions. He is a GIAC Security Expert.
Jake Williams - Jake is a Principal Consultant at Rendition Infosec. He has more than a decade of experience in secure network design; penetration testing, incident response, forensics, and malware reverse engineering.