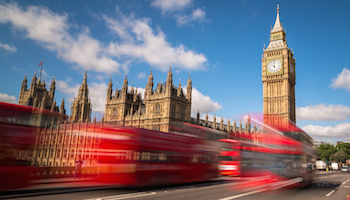 Welcome to London September 2017
8 courses
9 instructors
3 disciplines
Cyber Security Training in London September 2017
SANS London September 2017 takes place 25-30 September, at the Grand Connaught Rooms.
Choose from 9 hands-on cyber security courses.
Prepare for: GSEC, GCIA, GCIH, GWAPT, GPEN and GMOB Certifications.
Take SANS Training in a classroom-like environment and under the supervision of a SANS Instructor.
The following SANS Instructors will be teaching courses at SANS London September 2017:
Keith Palmgren - Keith has over 30 years experience working in cyber security and runs his own consultancy practice. He holds 11 security certifications and is the course author of SEC301.
Steve Armstrong - Steve began working in the security arena in 1994 whilst serving in the UK Royal Air Force. He specialised in the technical aspects of IT security from 1997 onward, and before retiring from active duty, he led the RAF's penetration and TEMPEST testing teams. He founded Logically Secure in 2006 to provide specialist security advice to government departments, defence contractors, the online video gaming industry, and both music and film labels worldwide.
Pieter Danhieux - Pieter is a certified instructor for SANS, teaching military, government, and private organisations offensive techniques on how to target and assess organisations, systems, and individuals for security weaknesses. He is also one of the founders of BruCON.
Moses Hernandez - Moses is a seasoned security professional with over 15 years in the IT industry. He has held positions as a network engineer, network architect, security architect, platform engineer, site reliability engineer, and consulting sales engineer.
Kevin Fiscus - Kevin is the founder of and lead consultant for Cyber Defense Advisors where he performs security and risk assessments, vulnerability and penetration testing, security program design, policy development and security awareness with a focus on serving the needs of small and mid-sized organisations. Kevin has over 20 years of IT experience and has focused exclusively on information security for the past 12.
Tim Medin - Tim is a senior technical analyst at Counter Hack, a company devoted to the development of information security challenges for education, evaluation, and competition. Through the course of his career, Tim has performed penetration tests on a wide range of organisations and technologies.
Frank Kim - As CISO at the SANS Institute Frank leads the security risk function for the most trusted source of computer security training, certification, and research in the world. He also helps shape, develop, and support the next generation of security leaders through teaching, developing courseware, and leading the management and software security curricula.
Mark Bristow - Currently Mark is the Chief of ICS-CERT Incident Response at the Department of Homeland Security where he leverages his expertise in incident response, industrial control systems, network monitoring and defence to support national security interests. In Mark's twelve- year security career he has also worked for SRA and Securicon where he supported a variety of private and public sector clients.
David Hoelzer - David is the author of more than twenty days of SANS courseware. He is an expert in a variety of information security fields, having served in most major roles in the IT and security industries over the past twenty-five years.
Stephen Sims - Stephen is an industry expert with over 15 years of experience in information technology and security. Stephen currently works out of San Francisco as a consultant performing reverse engineering, exploit development, threat modeling, and penetration testing.