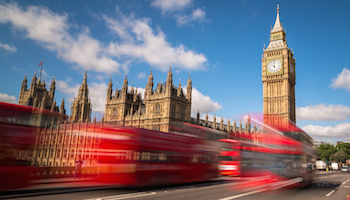 Welcome to London May 2017
10 courses
10 instructors
2 disciplines
Cyber Security Training in London 2017
SANS London May 2017 takes place 22-27 May, at the Grand Connaught Rooms.
Choose from 10 hands-on cyber security courses.
Prepare for: GISF, GSEC, GCED, GCIH, GCFE, GCFA, GASF and GPEN Certifications.
Take SANS Training in a classroom-like environment and under the supervision of a SANS Instructor.
The Grand Connaught Rooms are close to two Tube Stations, mainline train links and can be accessed from London's airports.
Instructors teaching at SANS London May 2017
The following SANS Instructors will be teaching courses in London:
Dr. Eric Cole - Dr. Cole is an industry-recognised security expert with over 20 years of hands-on experience. Dr. Cole has experience in information technology with a focus on helping customers focus on the right areas of security by building out a dynamic defence.
Keith Palmgren - Keith has over 30 years experience working in cyber security and runs his own consultancy practice. He holds 11 security certifications and is the course author of SEC301
Jess Garcia - With 20 years of experience, Jess is an internationally recognised expert in the fields of digital forensics, incident response, and malware analysis.
Steve Armstrong - Steve began working in security in 1994, whilst in the RAF. He now provides penetration testing and incident response services for some of the biggest names in gaming, music and media.
Alissa Torres - Alissa is a certified SANS instructor, specialising in advanced computer forensics and incident response. She has extensive experience in information security, spanning government, academic, and corporate environments.
Bryan Simon - Bryan is an internationally recognised expert in cybersecurity and has been working in the information technology and security field since 1991.
Mattias Fuchs - Mathias works currently for Mandiant as an Incident Response Consultant. As a security practitioner Mathias brings experience from real world cases into the DFIR curriculum.
Heather Mahalik - Heather is a leading the forensic effort as a Principal Forensic Scientist for ManTech CARD. Heather's extensive experience in digital forensics began in 2002.
Chad Tilbury - Chad has been responding to computer intrusions and conducting forensic investigations since 1998. His extensive law enforcement and international experience stems from working with a broad cross-section of Fortune 500 corporations and government agencies around the world.