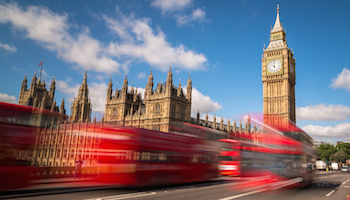 Welcome to London March 2017
9 courses
10 instructors
3 disciplines
Cyber Security Training In London 2017
SANS London March 2017 takes place 13-18 March, at the Grand Connaught Rooms.
Choose from 10 hands-on cyber security courses.
Prepare for: GSEC, GCIH, GMON, GPEN, GXPN, GREM, GSLC, and GPYC Certifications.
Take SANS Training in a classroom-like environment and under the supervision of a SANS Instructor.
The Grand Connaught Rooms are close to two Tube Stations, mainline train links and can be accessed from London's airports.
Instructors Teaching at SANS London March 2017
The following SANS Instructors will be teaching courses in London:
Jess Garcia - With 20 years of experience, Jess is an internationally recognised expert in the fields of digital forensics, incident response, and malware analysis.
Dave Shackleford - David co-authored SANS' first virtualisation security course and is a respected VMware vExpert.
James Lyne -James' technical expertise spans a variety of security domains from forensics to anti-malware and hacking. As well as being a SANS Institute, EMEA Director, James is Global Head of Security Research at Sophos.
Keith Palmgren - Keith has over 30 years experience working in cyber security and runs his own consultancy practice. He holds 11 security certifications and is the course author of SEC301
Steve Armstrong - Steve began working in security in 1994, whilst in the RAF. He now provides penetration testing and incident response services for some of the biggest names in gaming, music and media.
David Hoelzer - David is a member of SANS Institute's Curriculum Committee, leads the Audit Curriculum and has authored many pieces of SANS courseware. David also served as a Director on the GIAC Certification programme.
Robert M. Lee - Robert is author of SANS ICS515, co-author of FOR578 and was awarded EnergySec's 2015 Cyber Security Professional of the Year accolade.
George Bakos - George is the Technical Fellow & Manager of Cyber Threat Assessment & Awareness at Northrop Grumman and a global leader in Cybersecurity, Aerospace & Defence. George has been a member of the SANS Institute teaching faculty since 2001.
Hal Pomeranz - Hal is the creator of SANS' Unix/Linux track and is an independent digital forensics investigator who consults on complex cases for agencies across the globe.
Jason Dely - Jason is an ICS security consultant for Cylance Inc. He has over 15 years of professional experience in ICS and Critical Infrastructure Security. He is a frequent speaker and holds several GIAC Certifications.
Mark Bagget - Mark is the owner of Indepth Defense, an independent consulting firm that offers incident response and penetration testing services. Mark is a Senior Instructor for The SANS Institute and the author of the Python for Penetration testers course (SEC573).