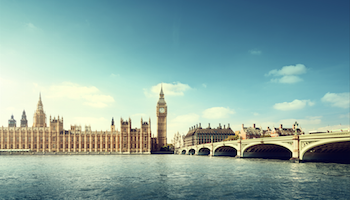 Welcome to London July 2017
10 courses
10 instructors
3 disciplines
Cyber Security Training In London 2017
SANS London 2017 takes place 3-8 July, at the Grand Connaught Rooms.
Choose from 12 hands-on cyber security courses.
Prepare for: GNFA, GSEC, GCIA, GCIH, GCUX, GMON, GXPN, GCFE, GCFA, GREM and GICSP Certifications.
Take SANS Training in a classroom-like environment and under the supervision of a SANS Instructor.
The Grand Connaught Rooms are close to two Tube Stations, mainline train links and can be accessed from London's airports.
Instructors Teaching at SANS London July 2017
The following SANS Instructors will be teaching courses in London:
Dave Shackleford - David co-authored SANS' first virtualisation security course and is a respected VMware vExpert.
Keith Palmgren - Keith has over 30 years experience working in cyber security and runs his own consultancy practice. He holds 11 security certifications and is the course author of SEC301.
Hal Pomeranz - Hal is the creator of SANS' Unix/Linux track and is an independent digital forensics investigator who consults on complex cases for agencies across the globe.
Philip Hagen - Philip began his security career in the US Air Force Academy, has worked in IT security since 1998 and is FOR572's co-author.
Justin Searle - Justin is a Managing Partner of UtiliSec, specialising in Smart Grid security architecture design, and penetration testing. In addition to electric power industry conferences, Justin frequently presents at top international security conferences such as Black Hat, DEFCON, OWASP, Nullcon, and AusCERT.
Jake Williams - Jake is a Principal Consultant at Rendition Infosec. He has more than a decade of experience in secure network design, penetration testing, incident response, forensics, and malware reverse engineering.
Mathias Fuchs - Mathias is a Community SANS instructor of the FOR508 - Advanced Digital Forensics and Incident Response course. He currently works for Mandiant, a Fireeye Company, as an Incident Response Consultant where he investigates major security breaches all over the world.
Ismael Valenzuela - Since he founded one of the first IT Security consultancies in Spain, Ismael Valenzuela has participated as a security professional in numerous projects across the globe over the past 15 years. He currently works as IR/Forensics Technical Practice Manager at Intel Security in North America.
Adam Kramer - Adam Kramer currently holds a cyber security leadership position within a Fortune 500 financial services organisation. Adam's detailed knowledge of Microsoft Windows, including its internal structures and programming interfaces, has allowed him to successfully reverse engineer and tackle some of the most complex threats seen today.
Stephen Sims - Stephen is SEC760's author, SEC660's co-author and is the holder of a GIAC Security Expert Certification.
Eric Zimmerman - Eric serves as a Senior Director at Kroll in the company's cybersecurity and investigations practice. At SANS, he teaches the FOR508: Advanced Digital Forensics, Incident Response and Threat Hunting course, and is a two-time winner of the SANS DFIR NetWars Tournament (2014, 2015).
Jason Lam - Jason is accountable for cyber security at a large global financial company. He has over 15 years of experience in the information security industry progressing from hands-on research work to securing large-scale enterprise environments. His recent SANS Institute courseware development includes Defending Web Application Security Essentials and Web Application Pen Testing Hands-On Immersion.