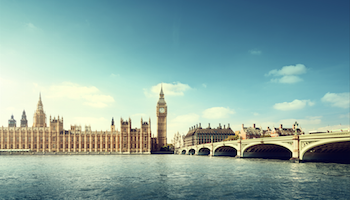 Welcome to London Summer 2016
9 courses
10 instructors
2 disciplines
Cyber Security Training In London
SANS London Summer offers 15 cyber security training courses from across SANS' Training Curriculum. Subjects covered include: Digital Forensics and Incident Response, Cyber Defence, Penetration Testing and Audit.
This cyber security training event runs from 9 - 18th July and takes place at the Grand Connaught Rooms in London's West End.
Courses span core, advanced and specialist information security skillsets.
Take SANS' new course - FOR578: Cyber Threat Intelligence, under the supervision of its co-author, Robert M. Lee.
Learn hands-on skills from SANS Instructors, including course-authors and curriculum leads.
SANS London Summer welcomes professionals from across many cyber security disciplines making it ideal for sharing knowledge and expanding personal networks.
Prepare for GSEC, GPPA, GCIA, GCIH, GCUX, GCCC, GAWN, GXPN, GCFA and GNFA GIAC Certifications.
Learn in a classroom environment, under the guidance of SANS Instructors.
Close to Covent Garden and Holborn Tube stations, and with good access to mainline train stations.
Instructors Teaching at SANS London Summer 2016
The following Instructors will be leading cyber security training at SANS London Summer 2016:
Robert M. Lee - Robert is author of SANS ICS515, co-author of FOR578 and was awarded EnergySec's 2015 Cyber Security Professional of the Year accolade.
Stephen Sims - Stephen authored SEC760 and is SEC660's lead author. He holds the GIAC Security Expert accreditation.
Paul A. Henry - With over 30 years of experience, Paul consults regularly on high profile, high-risk cyber security projects.
David Hoelzer - Along with leading courses, David authors courseware for SANS, served on GIAC's board of directors and brought the GIAC Security Expert Certification to life.
Dave Shackleford - David co-authored SANS' first virtualisation security course and is a respected VMware vExpert.
Hal Pomeranz - Hal is the creator of SANS' Unix/Linux track and is an independent digital forensics investigator who consults on complex cases for agencies across the globe.
Bryce Galbraith - Bryce has held security positions at global ISPs and for Fortune 500 companies. He is an author, speaker and security business owner.
Chris Christianson - With over 15 years of experience, Chris is a security analyst and network engineer who holds numerous GIAC Certifications.
Larry Pesce - Larry is a Senior Security Analyst and worked previously as a security and disaster recovery expert in the healthcare sector.
James Lyne - James' technical expertise spans a variety of security domains from forensics to offensive. As well as being a SANS Instructor, James is Global Head of Security Research at Sophos.
Jess Garcia - With 20 years experience, Jess is an internationally recognised expert in the fields of digital forensics, incident response, and malware analysis.
Philip Hagen - Philip began his security career in the US Air Force Academy, has worked in IT security since 1998 and is FOR572's co-author.
Ian Reynolds - Over the last two decades Ian has worked across multiple IT disciplines with businesses from a number of sectors. He holds many GIAC Certifications and sits on the GIAC Advisory Board.
Prove Skills - Get Certified
GIAC Certification validates the skills of cyber security professionals.
Students who purchase a GIAC Certification attempt and/or an associated OnDemand package with their course, receive a discounted rate.