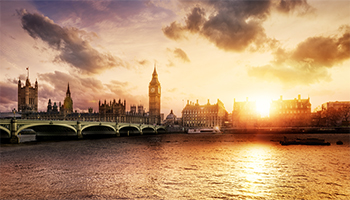 Welcome to London Autumn
5 courses
5 instructors
2 disciplines
Cyber Security Training In London 2016
SANS London Autumn 2016 takes place 19-24 September, at the Grand Connaught Rooms.
Choose from six hands-on cyber security courses.
Prepare for: GSEC, GCIA, GCIH and GSLC GIAC Certifications.
Take SANS Training in a classroom-like environment and under the supervision of a SANS Instructor.
The Grand Connaught Rooms are close to two Tube Stations, mainline train links and can be accessed from London's airports.
For additional SANS ICS Security courses running in London from Sept 19th please see here www.sans.org/event/ics-london-2016
Instructors Teaching at SANS London Autumn 2016
The following Instructors will be leading cyber security training in London:
Keith Palmgren - Keith is an IT Security professional with over 30 years of experience. His career began in the Air Force where he worked in cryptography. Today he holds several GIAC Certifications and spends his time consulting, teaching and writing.
Jess Garcia - Jess has over 15 years of SANS instructing experience and 20 years of front line experience across multiple industries including the Spanish Space Agency. There he collaborated with NASA, ESA and other international organisations.
Steve Armstrong - Steve began his information security career in 1994 with the RAF and today provides specialist security advice to government departments and to the game, music and film industries.
Dave Shackleford: Dave serves on the board of directors at SANS Technology Institute and co-authored our first published course on virtualisation security. He consults for many organisations in the spheres of security, compliance, architecture and engineering.
Adrien de Beaupre - Adrien is a security consultant, has worked with SANS since 2000, holds many GIAC Certifications, and is an active member of the global IT security community.
G. Mark Hardy - G. Mark Hardy has provided cyber security expertise to government, military and commercial clients for over 30 years. He is founder and President of the National Security Corporation and holds several GIAC Certifications.
Prove Skills - Get Certified
GIAC Certification validates a practitioner's hands-on cyber security skills.
Four courses at SANS London Autumn 2016 align with GIAC Certifications. These courses are ideal preparation for a certification attempt.
The GIAC Certifications are: GSEC, GCIA, GCIH and GSLC.
Students registering for training can receive a discount on a related GIAC Certification attempt and an OnDemand study bundle.