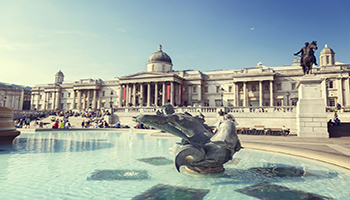 Welcome to London 2016
16 courses
16 instructors
3 disciplines
Cyber Security Training In London 2016
SANS' London Training Event takes place on 14 - 19 November 2016, at the Grand Connaught Rooms.
The following three courses at SANS London take place at DeVere Venues, 9-10 Portland Place, London, W1B 1PR.
15 IT security courses, featuring SANS' unique, current and hands-on content.
Experience the SANS Promise. "You will learn important and immediately useful techniques that can be put to work as soon as you return to your office."
Learn under the expert guidance of a SANS Instructor - themselves all leading security practitioners.
Study in a classroom environment with opportunities to ask questions and discuss each day's activities.
Take part in additional free evening activities, including SANS@Night talks and NetWars, and take the opportunity to network with hundreds of like-minded security professionals.
Prepare for GIAC Certifications.
**** See Below For Full Training Line-up ****
Instructors Teaching at SANS London 2016
The following SANS Instructors will be teaching courses in London:
Stephen Sims - Stephen is SEC760's author, SEC660's co-author and is the holder of a GIAC Security Expert Certification.
Paul A. Henry - With over 30 years of experience, Paul consults regularly on high profile, high-risk cyber security projects.
Jess Garcia - With 20 years of experience, Jess is an internationally recognised expert in the fields of digital forensics, incident response, and malware analysis.
Jason Fossen - Jason is a security consultant, a published author, and a frequent public speaker on Microsoft security issues. He is the sole author of SANS SEC505 course.
Eric Conrad - Eric's career began in 1991 as a UNIX admin. Now a GIAC Security Expert, he's a CTO of a firm specialising in hunt teaming, intrusion detection, incident handling, and penetration testing.
Raul Siles - Raul has over a decade's experience performing technical security services, and innovating offensive and defensive solutions. He is a GIAC Security Expert.
Bryce Galbraith - Bryce has held security positions at global ISPs and for Fortune 500 companies. He is an author, speaker, and security business owner.
David Shackleford - David co-authored SANS' first virtualisation security course and is a respected VMware vExpert.
James Lyne -James' technical expertise spans a variety of security domains from forensics to anti-malware and hacking. As well as being a SANS Institute, EMEA Director, James is Global Head of Security Research at Sophos.
Mike Pilkington - Mike Pilkington is the technical incident response lead for a Fortune 500 company. He works malware and intrusion cases. He also evaluates and implements forensic tools.
Philip Hagen - Philip began his security career in the US Air Force Academy, has worked in IT security since 1998 and is FOR572's co-author.
Jason Lam - Jason is a senior security analyst at a major Canadian financial institution. His recent SANS Institute courseware development includes Defending Web Application Security Essentials and Web Application Pen Testing Hands-On Immersion.
Adam Kramer - Adam Kramer currently holds a cyber security leadership position within a Fortune 500 financial services organisation. Prior to this, he was the incident response technical lead within the Microsoft Cyber Security Global Practice and Chief Technologist within the UK National Cyber Crime Unit.
Keith Palmgren - Keith has over 30 years experience working in cyber security and runs his own consultancy practice. He holds 11 security certifications and is the course author of SEC301
Steve Armstrong - Steve began working in security in 1994, whilst in the RAF. He now provides penetration testing and incident response services for some of the biggest names in gaming, music and media.
Prove Skills - Get Certified
GIAC Certification underlines and proves cyber security skills. GIAC Certification is respected and holders of the certifications are sought by employers.
GIAC examination attempts and SANS OnDemand training bundles are available at a reduced rate when purchased with a course.