Welcome to Secure India 2012
2 Courses
2 Instructors
2 Disciplines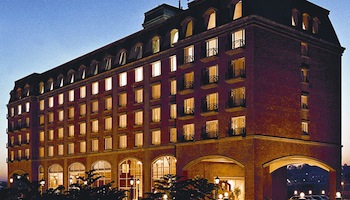 Royal Orchid Hotel
The Royal Orchid Hotel is an unmatched 5 star business friendly hotel in Bangalore city, and a favorite among global travellers. It comes with deluxe rooms with mini bar and all modern amenities, exclusive suites, attached 18-hole golf course, and a rooftop pool with breathtaking view.
Dear Colleagues,
Encouraged by the ongoing enthusiasm and interest being generated by the Indian Information Security Community, we are very pleased to announce our course lineup for SANS Secure India 2012, 20-25 February 2012, taught by SANS' top instructors from Australia and North America. This event will be held at the Hotel Royal Orchid, Bangalore.
Please contact us at AsiaPacific@sans.org for further information. We look forward to connecting with you at SANS Secure India 2012!
Kindest regards,
Suresh Mustapha
MD Asia Pacific
Aniruddha Bhattacharya
Director, India Business Development