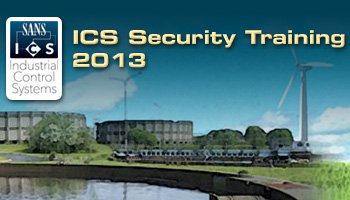 Welcome to ICS Security Training - Washington
2 courses
2 instructors
0 disciplines
Cyber security advice from the field. In an interview with Control Engineering, Michael Assante and Tim Conway offer security suggestions for plant operators.
What to do when your systems have been compromised
Critical resources to have available in the wake of a break-in
Suggestions for planning and deploying training resources
Surviving and thriving when corporate IT moves into the plant
Suggestions for combating spear phishing and social engineering against your people.
Watch the video here http://www.controleng.com/index.php?id=7229
ICS Security Training Washington, DC 2013
Industrial Control Systems (ICS) include Process Control, Distributed Control, PLC-based and SCADA systems
Dates:

August 12 -16, 2013
Venue:

The Westin Georgetown
2350 M Street NW
Washington, DC 20037 US
Phone: 202-429-0100



The ICS Security Training event will be held in Washington, DC on August 12-16, 2013, with in-depth, hands-on technical courses led by top SCADA experts.

Benefits you will gain from attending:

Gain the most current information regarding SCADA and Control System threats and learn how to best prepare to defend against them.
Network with the top individuals in the field of SCADA Security
Leave the event with solutions that you can immediately put to use in your organization

Call For Papers

For presentation guidelines and submittal instructions please visit http://www.sans.org/industrial-control-systems/call-for-papers/.