Critical Infrastructure Best Practices: The Case for Dedicated Cyber Security Monitoring Solutions
Robin Berthier, CEO

Wednesday, March 4th, 12:30pm - 1:15pm
Organizations are confronted with new technologies, an unprecedented growth in connectivity, and limited resources to mitigate the increasing impact of cyber attacks. While historically, IT teams have configured, managed, and secured our critical infrastructure alone, we are now witnessing a shift in the culture of cyber security and the rise of dedicated risk assessment teams in charge of monitoring the adoption of best practices and regulations. In this talk, we will present four core challenges faced by those teams and we will review how automation and modern monitoring technology solutions can help address them.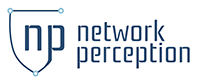 ---
Bonus Sessions
The following bonus sessions are open to all paid attendees at no additional cost. There are many different types of events that fall into these categories:
SANS@Night: Evening presentations given after day courses have ended. This category includes Keynotes.
Special Events: SANS-hosted events and other non-technical recreational offerings. This category includes, but is not limited to, Receptions and Information Tables.
Lunch & Learn: Short presentations given during the lunch break.
Tuesday, March 3
| Session | Speaker | Time | Type |
| --- | --- | --- | --- |
| OT and IoT Cybersecurity in Action | Gehron "Ronny" Fredericks, Technical Sales Engineer | Tuesday, March 3rd, 12:25pm - 1:30pm | Lunch and Learn |
| Lessons Learned Fighting Modern CyberThreats | Sandeep Lota, Sr. Systems Engineer | Tuesday, March 3rd, 12:25pm - 1:30pm | Lunch and Learn |
| The 5 Things You Need to Know About IT/OT Convergence | Michael Rothschild, Senior Director of Marketing | Tuesday, March 3rd, 12:25pm - 1:30pm | Lunch and Learn |
| GIAC Reception | — | Tuesday, March 3rd, 6:00pm - 8:00pm | Special Events |
Thursday, March 5
| Session | Speaker | Time | Type |
| --- | --- | --- | --- |
| ICS Community Night | — | Thursday, March 5th, 6:00pm - 8:30pm | Special Events |