Designing a Safe, Intelligent, Security Architecture
Richard Devera

Tuesday, February 24th, 12:45pm - 2:00pm
Check Point will highlight major security events and current malware trend found during security assessments. The data included in this presentation is based on recent case studies and collaborative research and in-depth analysis of 200,000+ hours of monitored network traffic from 996 organizations of various industries.
In order to protect against today's evolving threat landscape, while supporting high-demanding network infrastructures, security professionals are asking for best practices in designing security architecture. Check Point will introduce trends in security technologies and best practices, which provides operational resilience and real-time, proactive protection for today's critical network infrastructure.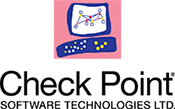 ---
Bonus Sessions
The following bonus sessions are open to all paid attendees at no additional cost. There are many different types of events that fall into these categories:
SANS@Night: Evening presentations given after day courses have ended. This category includes Keynotes.
Vendor: Events hosted by external vendor exhibitors.