Just how easy is it to hack a DCS?
Dr. Alex Tarter, Technical Director, Cyber Security Group

Monday, February 23rd, 12:30pm - 1:45pm
This session will be based on specialist experience with reverse engineering a major brandās distributed control systems (DCS) protocol. It will review what was discovered and how easily the system was penetrated. The session is designed to provide unique insights not easily attained elsewhere into the less well-known and investigated side of industrial control systems (ICS) ā distributed control systems. Topics covered in the presentation will include an overview of information that is freely available, and information that can be inferred. It also will review information types that require further investigation to capture. Attendees will also discover ways in which the vulnerabilities identified can easily be exploited, as well as the resulting impact to the DCS environment and steps that can be taken to prevent and mitigate intrusions.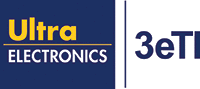 ---
Bonus Sessions
The following bonus sessions are open to all paid attendees at no additional cost. There are many different types of events that fall into these categories:
SANS@Night: Evening presentations given after day courses have ended. This category includes Keynotes.
Vendor: Events hosted by external vendor exhibitors.
Lunch & Learn: Short presentations given during the lunch break.
Monday, March 19
| Session | Speaker | Time | Type |
| --- | --- | --- | --- |
| Vendor Solutions Expo | — | Monday, March 19th, 11:00am - 11:30am | Vendor Event |
| Defeating Alert Fatigue: Transforming NSM Alerts Into Effective Workflows | — | Monday, March 19th, 12:05pm - 1:30pm | Lunch and Learn |
| ICS Cybersecurity Vulnerabilities and the One Chip Challenge | — | Monday, March 19th, 12:05pm - 1:30pm | Lunch and Learn |
| Choose the Right Tool for the Job - A "Lessons Learned" discussion on the value of breaking tradition in the OT space | Rick Kaun, VP Solutions | Monday, March 19th, 12:05pm - 1:30pm | Lunch and Learn |
| Vendor Solutions Expo | — | Monday, March 19th, 3:00pm - 3:30pm | Vendor Event |
| ICS Security Summit Night Out | — | Monday, March 19th, 6:00pm - 8:00pm | Reception |
Wednesday, March 21
| Session | Speaker | Time | Type |
| --- | --- | --- | --- |
| Under the Hood of ICS Monitoring and Detection: 3 Use Cases | Kim Legelis, Chief Marketing Officer | Wednesday, March 21st, 12:30pm - 1:15pm | Lunch and Learn |
| Alright, Who Changed What? | Eric Persson, ICS Cybersecurity Consultant | Wednesday, March 21st, 12:30pm - 1:15pm | Lunch and Learn |
| ICS Down...it's go time! | Jason DelyTechnical Director, ICS and Critical Infrastructure | Wednesday, March 21st, 12:30pm - 1:15pm | Lunch and Learn |