Welcome to 10th Annual ICS Security Summit
9 Courses
9 Instructors
3 Disciplines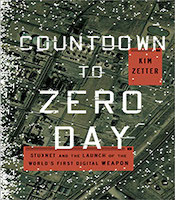 Kim Zetter, Author,
Countdown to Zero Day: Stuxnet and the Launch of the World's First Digital Weapon
, to keynote the ICS Summit, Feb. 24, 2015. Come prepared to learn about the recent onset of ICS-focused attacks and how you need to hone your skills to defend our critical infrastructure systems.
10th Annual ICS Security Summit
For SCADA, Industrial Automation, and Control System Security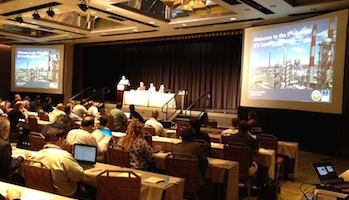 Join us for the 10th anniversary of the Annual SANS ICS Security Summit. The Summit is the premier event to attend in 2015 for ICS cybersecurity practitioners and managers. This year's summit will feature hands-on training courses focused on Attacking and Defending ICS environments, Industry specific pre-summit events, and an action packed summit agenda with the release of ICS security tools and the popular security kit for Summit attendees.
Summit Details
Attendees come to the Summit to learn and discuss the newest and most challenging cyber security risks to control systems and the most effective defenses. The Summit is designed so you leave with new tools and techniques you can put to work immediately when returning to your office. The summit will allow you to learn from industry experts on attacker techniques, testing approaches in ICS, and defense capability in ICS environments.

Why should you attend? Because you can't afford to miss these opportunities:
Training - Seven training classes to choose from.
Summit - Educational session tracks presented by the best minds in the field of SCADA security.
Networking - Opportunities to make connections in the industry with the most innovative minds in the industry.
Special Events!! - Exclusive Events for Summit attendees. Stay tuned for more information in the coming months.
Certification - Global Industrial Cyber Security Professional (GICSP) certification
Additional SANS' ICS Resources: