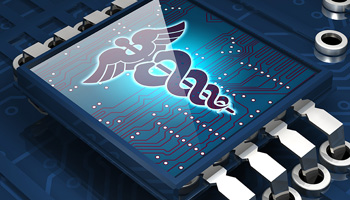 Welcome to Healthcare CyberSecurity Summit
6 courses
6 instructors
2 disciplines
Healthcare CyberSecurity Summit & Training 2016
  Summit Chair: James Tarala, Senior Instructor, SANS Institute
Training Course Dates: November 16-21, 2016
Summit Dates: November 14-15, 2016
The 4th annual Healthcare Cybersecurity Summit will take aim at the major cybersecurity threats organizations face as they balance the security, compliance, and innovation required to thrive in this quickly changing market.
Healthcare organizations are increasingly under attack, and it's time for security practitioners to shore up their defenses! Through the latest research efforts, in-depth technical knowledge and vendor solutions, attendees will walk away with cyber hygiene strategies that address the most pressing issues in healthcare today: ransomware, data breaches, security awareness training, and understanding their health eco-system and where ePHI resides.
Topics and talks will include:
The true state of Cybersecurity in Healthcare and how critical cybersecurity has become for healthcare.
How the CIS Critical Security Controls, promote cyber-hygiene in healthcare and defend healthcare organizations from the onslaught of attacks.
World-renowned incident response handlers explain how they detected and responded to large healthcare breaches.
New ransomware and other threat vectors; and how vendors are updating their solutions
Determining the significance of a security incident
The impact of a mature security awareness program
This summit will bring together information security professionals working for hospital groups, health insurers, pharmaceutical companies, medical device manufacturers, and other healthcare related organizations.
Chief Information Security Officers (CISO)
Cyber security professionals
Incident Responders
Security architects
Security risk managers
Compliance professionals