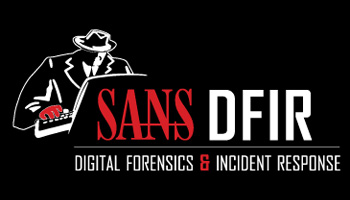 Welcome to
4 courses
5 instructors
1 disciplines
Click here to view the summit agenda.
Dates:

Summit Dates: - October 6-7, 2013
Post-Summit Course Dates: October 8-13, 2013
Summit Venue:

Angelo Hotel Prague
Radlicka 1-G, Prague 5
Prague, CZ
Phone: +420 234 801 111


SANS is bringing 7 days of the best Forensics content and training to the Czech Republic October 6th - 13th at the Angelo Hotel in Prague.

The Summit will focus on the most pressing security and technology issues facing the global forensics and incident response community. Summit sessions strive to present actionable content based on the real-world experience of leading thinkers in the field to ensure you will be able to utilize the ideas presented when you return to your organization.

Topics and themes to be covered include:

Open source DFIR
Malware analysis
Network audits
Timeline creation & review
ICS & SCADA forensics
Insider theft of intellectual property (IP)
DFIR in cloud-based applications

In addition to the ideas you'll be able to implement in your own organization after attending the Summit, we encourage you to make the most of this event by registering for one or more of the post-summit training classes taught by SANS' top-rated instructors.

The following skills based courses will be offered October 8-13, 2013.

Places are filling fast so don't miss out, register and pay before September 4th to secure your early bird class discount.

This event promises to bring together the leading minds in the international digital forensics and incident response community and provide the chance to network with people who do what you do - from a wide cross section of industries, company sizes and experiences. See you in Prague!