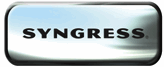 Information Table
Syngress

Tuesday, June 26th, 9:00am - 5:00pm
Wednesday, June 27th, 9:00am - 5:00pm
Web site: www.syngress.com
Information Table - June 26-27 * 9:00am - 5:00pm
Book Signing at information Table - June 27
Syngress is a leading publisher for professionals who want theoretical as well as tactical information on securing in the digital world. Whether you are analyzing a system and extracting evidence, breaking or protecting a system, or complying with regulations, we have high-quality expert advice to make you better at what you do. We publish in the areas of Digital Forensics, Hacking & Penetration Testing, Information Security/System Administration, and more. For more information, visit www.syngress.com.
---
Bonus Sessions
The following bonus sessions are open to all paid attendees at no additional cost. There are many different types of events that fall into these categories:
Vendor: Events hosted by external vendor exhibitors.
Tuesday, June 26
| Session | Speaker | Time | Type |
| --- | --- | --- | --- |
| Lunch & Learn Presentation | 21CT Century Technologies | Tuesday, June 26th, 12:00am - 12:00am | Vendor Event |
| Sponsored Evening Party | 21CT Century Technologies | Tuesday, June 26th, 12:00am - 12:00am | Vendor Event |
| Information Table | 21CT Century Technologies | Tuesday, June 26th, 9:00am - 5:00pm | Vendor Event |
| Information Table | Cellebrite | Tuesday, June 26th, 9:00am - 5:00pm | Vendor Event |
| Information Table | JAD Software | Tuesday, June 26th, 9:00am - 5:00pm | Vendor Event |
| Information Table | Syngress | Tuesday, June 26th, 9:00am - 5:00pm | Vendor Event |
Wednesday, June 27
| Session | Speaker | Time | Type |
| --- | --- | --- | --- |
| Sponsored Breakfast | 21CT Century Technologies | Wednesday, June 27th, 12:00am - 12:00am | Vendor Event |
| Lunch & Learn Presentation | JAD Software | Wednesday, June 27th, 12:00am | Vendor Event |
| Book Signing at information Table | Syngress | Wednesday, June 27th, 12:00am | Vendor Event |
| Information Table | 21CT Century Technologies | Wednesday, June 27th, 9:00am - 5:00pm | Vendor Event |
| Information Table | Cellebrite | Wednesday, June 27th, 9:00am - 5:00pm | Vendor Event |
| Information Table | JAD Software | Wednesday, June 27th, 9:00am - 5:00pm | Vendor Event |
| Information Table | Syngress | Wednesday, June 27th, 9:00am - 5:00pm | Vendor Event |