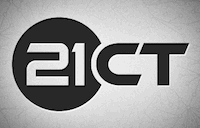 Sponsored Breakfast
21CT Century Technologies

Wednesday, June 27th, 12:00am - 12:00am
Web site: http://www.21ct.com/
Lunch & Learn Presentation - June 26
Sponsored Evening Party - June 26
Sponsored Breakfast - June 27
Information Table - June 26-27 * 9:00am - 5:00pm
21CT is the provider of big data analytics solutions with years of experience harnessing big data to combat security threats for the DoD and intelligence community. Its flagship product, LYNXeon, arms security professionals against an intelligent human threat and provides a platform to identify, analyze, reconstruct, and visualize security events.
---
Bonus Sessions
The following bonus sessions are open to all paid attendees at no additional cost. There are many different types of events that fall into these categories:
Vendor: Events hosted by external vendor exhibitors.
Tuesday, June 26
| Session | Speaker | Time | Type |
| --- | --- | --- | --- |
| Lunch & Learn Presentation | 21CT Century Technologies | Tuesday, June 26th, 12:00am - 12:00am | Vendor Event |
| Sponsored Evening Party | 21CT Century Technologies | Tuesday, June 26th, 12:00am - 12:00am | Vendor Event |
| Information Table | 21CT Century Technologies | Tuesday, June 26th, 9:00am - 5:00pm | Vendor Event |
| Information Table | Cellebrite | Tuesday, June 26th, 9:00am - 5:00pm | Vendor Event |
| Information Table | JAD Software | Tuesday, June 26th, 9:00am - 5:00pm | Vendor Event |
| Information Table | Syngress | Tuesday, June 26th, 9:00am - 5:00pm | Vendor Event |
Wednesday, June 27
| Session | Speaker | Time | Type |
| --- | --- | --- | --- |
| Sponsored Breakfast | 21CT Century Technologies | Wednesday, June 27th, 12:00am - 12:00am | Vendor Event |
| Lunch & Learn Presentation | JAD Software | Wednesday, June 27th, 12:00am | Vendor Event |
| Book Signing at information Table | Syngress | Wednesday, June 27th, 12:00am | Vendor Event |
| Information Table | 21CT Century Technologies | Wednesday, June 27th, 9:00am - 5:00pm | Vendor Event |
| Information Table | Cellebrite | Wednesday, June 27th, 9:00am - 5:00pm | Vendor Event |
| Information Table | JAD Software | Wednesday, June 27th, 9:00am - 5:00pm | Vendor Event |
| Information Table | Syngress | Wednesday, June 27th, 9:00am - 5:00pm | Vendor Event |