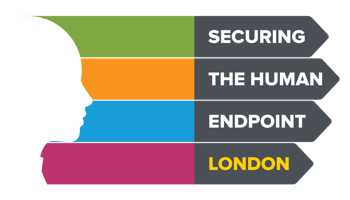 Welcome to European Security Awareness Summit
2 courses
1 instructors
1 disciplines
SANS presents a two-day training course and one-day summit dedicated to building a high-impact security awareness program. We recommend attending the 2-days of training as a vital precursor to attending the 1-day summit.
Training - How to build, Maintain and Measure a High-Impact Awareness Program
Register now for SANS' 2-day training course that teaches the key concepts and skills needed to build, maintain and measure a high-impact security awareness program. MGT433: Securing The Human: How to Build, Maintain and Measure a High-Impact Awareness Program takes place on Wednesday 8th and Thursday 9th July 2015 and is led by SANS Instructor and industry expert Lance Spitzner. See the full course description by clicking on the link under 'Available Courses' below.
European Security Awareness Summit
The one-day European Security Awareness Summit takes place on Friday July 10th 2015 in London's Grand Connaught Rooms, WC2. Through presentations, demonstrations and peer discussion attendees will learn first hand how to build Next Generation Security Awareness programs. Hear security awareness officers share inside knowledge on how they took their awareness programs to the next level and how they measured the impact. In addition, take the opportunity to share, network and learn from other attendees through a variety of activities and networking opportunities.
Confirmed Speakers
Cheryl Conley -

(Lockheed Martin)

- Taking Phishing to the Next Level
Angela Sasse -

(University College London)

- New Approach to Security Behaviour
Andrew Huddart -

(Bank of England)

- Leading a Thirsty Horse to Water
Lisa Murray-Johnson -

(STH)

- Learning Theory /Architecture
John Haren -

(Diageo)

- Creating Security Champions Network
Geordie Stewart -

(Risk Intelligence)

- Human Behaviour Modeling
Daria Catalui -

(ENISA)

- Public-Private Partnerships for Digital Education
Andrea Dufkova -

(ENISA)

- Expert in Computer Security and Incident Response
Preparing for the Summit
We want to ensure you get the absolute most out of the summit. As such, we recommend the following steps before attending the event:
1. Awareness Materials:
Please collate and bring any security awareness materials or examples you can share at the summit. Materials can include security awareness newsletters, posters, logos, videos, FAQs, calendars, brochures, etc. We will then put all these materials on display on what we call the 'show-n-tell' table. This way everyone can share and learn from each other.
2. Reading:
If you would like to prepare for the summit by reading up on the subject beforehand, these are the books recommended by Lance Spitzner, Summit chair.
John Kotter's "Leading Change"
Chip and Dan Heath's "Switch"
Chip and Dan Heath's "Made to Stick"