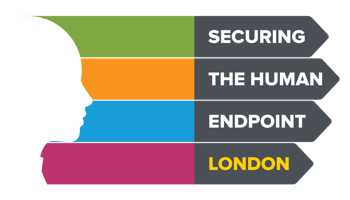 Welcome to European Security Awareness Summit
2 courses
1 instructors
1 disciplines
SANS European Security Awareness Summit 2016
This event takes place on 9 - 11 November 2016, at the Grand Connaught Rooms.
SANS presents a two-day training course and one-day summit dedicated to building a high-impact security awareness programme. We recommend attending the two days of training as a precursor to the one day summit. A SANS Summit consists of: presentations, panel sessions, demonstrations and discussions - led by thought leading industry practitioners. Sessions run for 45 minutes to an hour. Many technologies, insights and experiences can be explored.
Learn new skills and gain technical insights.
A SANS Summit coupled with an associated Training Course offers immersive and intensive learning.
Network and make new business contacts.
The Grand Connaught Rooms are close to two Tube stations, bus routes and mainline train stations. Access from London's airports is straight forward.
Professionals can also take the following SANS Training Course at the London event - MGT433: Securing The Human: How to Build, Maintain and Measure a High-Impact Awareness Programme.In addition, this event features the 2-day class SEC567: Social Engineering For Penetration Testers. This is the perfect course to learn new attack possibilities, to better understand the human vulnerability in attacks and to let you practice snares that have proven themselves in tests time and time again.
Instructors Leading Training
The following SANS Instructor will be chairing the European Security Awareness Summit and also leading MGT433:
Lance Spitzner: Lance is an internationally recognised leader in the field of cyber threat research and security training and awareness. He invented the concept of honeypots and founded the Honeynet Project. He is Research and Community Director for the SANS Security Awareness programme.
James Lyne: James' technical expertise spans a variety of security domains from forensics to offensive. As well as being a SANS Instructor, James is Global Head of Security Research at Sophos. He often appears in the media including national tv, is a frequent guest lecturer and TED speaker.